Back to Blog
Grad Testimony: Kayla
Apr 23, 2019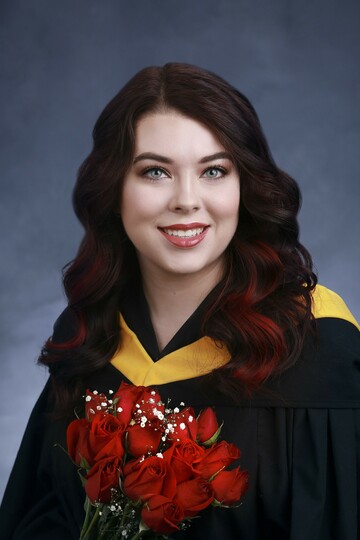 Hey Everyone!
It's crazy to believe that in a little over a week I will be walking across the stage at convocation and officially becoming a King's graduate! These past four years have flown by and although I'm excited to see what the future holds I'm also pretty nervous. Lately I've been reflecting a lot on these past four years and thinking about what the future may hold.
These past four years have just flown by. When looking back at who I was, how I felt, and the skills I had when I started here at King's in 2015 I am amazed by how much I have grown and learned. To think I knew nothing about computing science or programming before I entered this program… I was just a math nerd who loved problem solving. Through these four years I have developed a love for this program that I never would have thought possible. My time here at King's has really helped me to find my passions and discover a bit more about what my place in this world looks like. I couldn't have made it through without the incredible people I met who pushed me to work hard and do my best. Although these past four years have been a rollercoaster ride I wouldn't change my decision to come to King's as it has molded me into the person I am today. The memories I've made here are unforgettable and I will always cherish them.
Looking forward to the next chapter of my life I am both excited and apprehensive. I've never been the type of person who enjoys the unknown but here I am, not knowing what I'll be doing or where I'll be living once I graduate. When I started classes in September I had thought I'd have a job lined up by the time I graduated. Unfortunately, it's been a lot more difficult than expected to find a job. Who would've thought that entry level positions require 3-5 years of experience? I think I've come to the realization that I need to be okay in the unknown and just take things day by day, seeing what comes from that. At this moment I'm just looking to see where this job hunt takes me, whether that's staying in Edmonton or starting a new adventure somewhere else.
Through all the ups and downs of university I wouldn't change my decision to come to King's as it has molded me into the person I am today and helped prepare me for my future. I am proud to be a King's graduate and I'm excited to see what this next chapter of my life has in store for me.
Till Next Time,
Kayla