Back to Blog
Hiking in Jasper!
Jul 14, 2015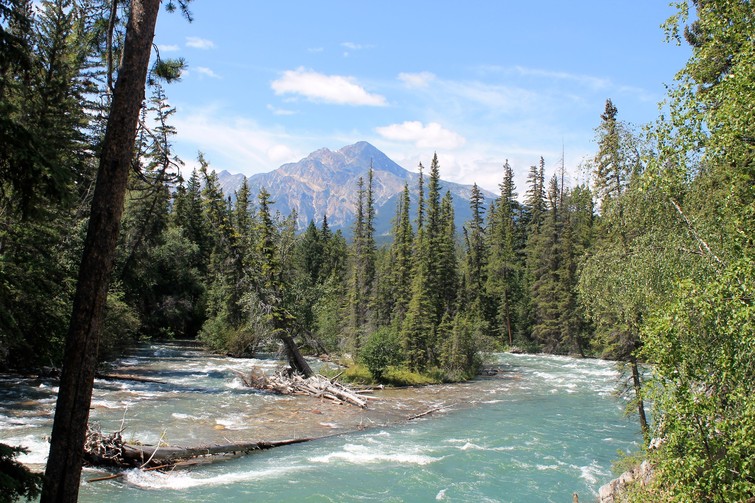 Hey King's!
I hope you're all having a great summer! Are you guys bored yet? Do you have lots free time you want to fill? Going for a walk or a hike is a great option! Even better, combine it with a little summer road trip like I did!
I just got back from a hike through Maligne Canyon, in Jasper National Park, and it was beautiful! The trail started off by a river, which leads you into a lush, moss-filled forest with lots little streams and giant rocks. Eventually the trail runs right alongside the river, which you follow all the way to the canyon. The river and the forest was the perfect scenery! There were a few times I stopped just to take a look. There were also a number of different bridges you can cross along the way (six if you did the whole hike). Then once you wind your way through the forest and along the river, you make it to the canyon! It was pretty crazy looking down the massive walls of rock and watch the water rushing in between them below. The views at the end were definitely worth the hike!
I recommend you check it out this hike when you can! Jasper has a number of different hiking trails, so if you're looking for ways to fill your summer, go for a day-long road trip, or even better, stay the weekend! Looking for more road trip suggestions? Check out Michelle's recent blog post, "13 Places to Visit on that Summer Road Trip!"
Where do you like to go for a walk or hike? Leave me a comment below!
Cheers,
Veronica