Back to Blog
On-Campus Employment Highlights
Apr 20, 2015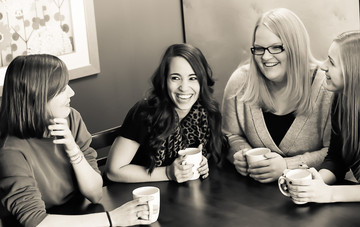 It's that time of year again – that's right, it's time to apply for On-Campus Employment! To anyone who is considering getting a job during the school year, I would highly recommend an on campus job!
What are some of the benefits of getting an on campus job?
Especially for those who live on campus, the convenience is huge. Having to commute to a job takes up a ton of time that could be spent studying or doing homework, so being able to walk to your job in one minute is amazing.
Because you are working at your school, they will be very understanding in working around your class and exam schedule – having this stress eliminated is a wonderful thing.
If you are working on-campus, chances are you will be working with other King's students as well; a job is a great way to become friends with people that you might not necessarily get a chance to know otherwise.
Getting a job is really helpful in off-setting some of school year costs; by working 8-10 hours a week throughout the school year, you can make approximately $3,000! This amount can make a huge difference, as well as give you flexibility with some spending money.
 Some of the jobs available at King's are:
Game Day Staff
Bookstore Assistant
Student Office Worker
Student Cleaner
Security Personnel
Food Service Worker
Library Assistant
Front Desk Receptionist
Residence Assistant
Teacher's Assistant
…And more!
To let you know what students think about their jobs on campus, we bloggers (Veronica, Michelle, and myself) have taken the time to interview students in different positions at King's – stay tuned over the next 2 weeks for our upcoming interviews!
Cheers,
Tara