Back to Blog
On-Campus Employment - Residence Assistant (RA)
Apr 27, 2015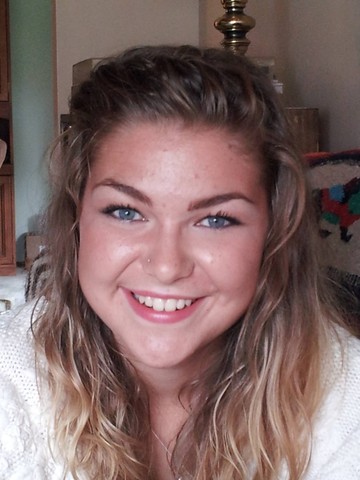 Interested in working on-campus during the school year? Another great on-campus job option is to be a Residence Assistant (RA). I had the pleasure of speaking to Courtney about her responsibilities as the fourth floor RA. Check out what she had to say!
1. What is your name, where are you from, and what are you studying?
 Courtney: "My name is Courtney Radatz and I'm from Edmonton. I'm in my third year of commerce."
2. How did you get involved with student employment and what is your job?
Courtney: "Well I work in the library as well, which I applied for online and someone who already worked there suggested that I work in student life. I used to be an Ambassador and liked to make people feel welcomed when they visited King's. I wanted to apply for RA, but since I was a Commuter Student I thought it would be weird. Then someone in the library encouraged me to be a student leader so I did. I'm really interested in student life and think it's important to feel welcomed and I wanted to be part of that."
3. How many hours do you work and when?
Courtney: "The job is officially 20 hours per week. I'm on duty at least once a week (7pm-11pm) and every second week I am on twice (another 4 hours). We also have a weekly meeting, which is an hour and a half, and every other week we have a one on one meeting with Alison (the Residence Life Coordinator). So probably like 10 hours a week of being busy and then the rest of the hours just hanging out with students, letting people into their rooms and stuff."
4. On an average shift, what do you do?
Courtney: "When I'm on duty we have to be in 6:01 which is the lounge in the tower. I have to plan an event when I am in there. One time I did a pumpkin extravaganza where made every pumpkin recipe known to man and it was really fun! At 7 p.m. I do rounds and deliver mail and invite students to events. We let people into their rooms a lot, plan floor events, make sure people are involved and aren't keeping to themselves all the time and are doing well."
5. What is it like to work on campus?
Courtney: "For me it's kind of unique because my job is my entire lifestyle I guess. It's a role model job as well as completing actual duties. It's good because it holds you accountable, challenges you, and forces you to grow, and be engaged. It's also really busy but it's a lot of fun though!"
6. What are your favourite and least favourite parts of the job?
Courtney: "My favourite thing about my job is that people look up to you and you can help them and be friends. You really get to know a ton of people! My least favourite part about it is that it can get a little time consuming (still fun) and you have to be the bad guy. I have had it where students think you're their best friend and once you have to bust them they feel like you betrayed them."
7. Have you found it difficult to balance school and work?
Courtney: "Ummm it depends on what's going on. At the end of semester its definitely tricky because there are more events you need to plan. Then there are student check outs and end of semester things you need to be a part of as well as you school assignments and stuff. For the most part, if you are prepared and stay on top of it its not too bad at all."
Is getting a job on-campus sounding more appealing or what?! Be sure to check out all the different opportunities available to you on the 6:01 Blog! 
Cheers, 
Veronica