Back to Blog
Why King's Environmental Studies Program Stands Out: Interview with Dr. Mike Ferber
May 15, 2015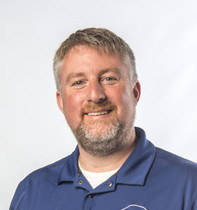 Hey everyone!
So a few weeks ago I went on a field trip with Dr. Michael Ferber for the Introduction to Sustainability course and got the chance to ask him some questions about King's Environmental Studies program. For an English major who knows the bare minimum on what makes this program so special, it was very interesting to hear Dr. Ferber's perspective on why this program is valuable for students!
1. Tell me a little bit about yourself, like where you're from, some things that you have done…
Dr. Ferber: "My hometown is Bridgeport, West Virginia in the U.S. I have a PhD in Geography, a Masters in Education and a Master of Divinity. I have been a county planner, a secondary school principal, and the Marketing and Development Director for World Vision Appalachia; I have served in numerous roles as a pastor and youth pastor, and I moved to Canada in 2008 to direct the Environmental Studies program and teach ENVS and Geography courses."
2. What drew you to becoming a professor at King's?
Dr. Ferber: "When I first arrived in Edmonton for my interview, all I saw of Edmonton was the industrial sector and Baseline Rd where all the refineries are located and I thought that there was no way I could take my family and live here. But when I went to King's for my interview I fell in love with the place. I was thrilled with King's emphases on social justice and environmental stewardship, and I felt that the cross-disciplinary nature on the ENVS program was one of the best examples of ENVS programs I had seen in Canada, let alone in a Christian university."
Side note: The full story of Dr. Ferber's decision to take the position at King's is a very interesting and entertaining story, I would definitely recommend asking him about it if you have a chance.
3. What courses do you teach here at King's?
Dr. Ferber: "I have taught Intro to Sustainability, Humankind and the Biosphere, Human Geography, Physical Geography, Geographic information Systems, Advanced Geographic Information Systems, Natural Resource Management, Environmental Impact Assessment, the Internship course and Internship Reflections course, and Directed Studies. I am also the Director of the Environmental Studies program here at King's."
4. What exactly do you learn about in ENVS?
Dr. Ferber: "Social, Environmental, and Economic Sustainability, Ecological Economics, Land and Resource Management, Environmental Impact Assessment, Social Impact Assessment, Eco-psychology, Environmental Sociology, Philosophy of the Environment, theology of the Environment, Environmental Literature, Environmental History, and much, much more."
5. What do you think makes the King's ENVS program stand out from others like it? Why would you recommend it?
Dr. Ferber: "King's utilizes a system of concentrations, and integrates a core spectrum of ENVS courses with specific classes linked to an area of student interest. The ENVS program is also faith-based and integrates creation care in all aspects of its program."
6. Why do you think a student should get an ENVS degree?
Dr. Ferber: "If a student's personal mission and value systems integrate creation care and environmental stewardship, the ENVS program can help them take that passion and apply it to a vibrant and exciting vocation."
7. What are some examples of jobs you can get with an ENVS degree?
Dr. Ferber: "There's a very broad spectrum of roles depending on the student's interests and values. Roles could include land manager, conservation officer, environmental consultant, directors of ENGOs (Environmental Non-Government Organizations). Students could work in a laboratory, become heads of international development organizations, work towards various PhDs… I've had students who have gone into Medicine after getting their ENVS degree; one even ran Madagascar (the country) for World Vision."
8. What are some of your favourite memories from the courses you have taught?
Dr. Ferber: "My favourite courses are field based, I love activity oriented classes that bring students into creation to learn from the land. We have gone on trips to the Athabasca Glacier near Jasper, the Banff National Park, Fort McMurray and the oil sands, and the Crow's Nest Pass. I've also gone on many trips to academic conferences throughout Western Canada to help students present academic research."
9. Is there anything else you would like to say about the ENVS program?
Dr. Ferber: "Just that if you have any questions about King's Environmental Studies program, contact myself (Mike Ferber), Harry Spaling, John Wood, or Nancy Burford."
As you can tell from Dr. Ferber's glowing description of this program, there are many advantages and unique opportunities that can come from a degree in Environmental Studies, make sure to check out their webpage!
Cheers,
Tara