Back to Blog
The King's Ambassadors
Oct 02, 2015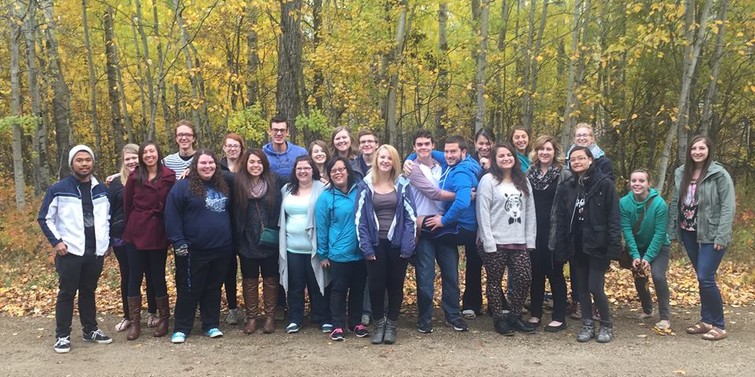 Hey Future King's Students!
As we begin to settle into this new school year, many of us start to think of fun ways to get involved. For many King's students,  this has already begun!
A great way to get involved at King's is through King's Ambassador Program, which consists of current students from first year, all the way to their last year of study in a variety of different majors. Students who are a part of the Ambassador Program get the opportunity to meet and interact with prospective students during campus visit events, and they also have many other opportunities to represent King's both on and off campus. Students in this program are passionate about King's and want to share their experiences with those around them.
Why You Should Care About King's Ambassadors:
Come check out a campus visit event (like Open House, KVF, KEW) and chat with Ambassadors to learn what life on campus is really like. Feel free to ask them all those burning questions, like "How hard are university classes really?" or "What is life like in Rez?"
The Ambassadors were once in your shoes when deciding what institution they would go to. They have knowledge they are willing to share and are more than happy to help you with anything as you make the transition into university life. They can share their own personal experiences with you to help you decide if King's is the right university for you!
You can join the Ambassador team if you decide to come to King's! It's the primary form of student leadership in your first year and looks fabulous on a resume.
Here's a great photo of this year's Ambassador team. This past weekend we got to know one another by competing and working together while doing team games and exercises at the Strathcona Wilderness Center. I hope that next year or in the future, you will be an Ambassador too!
All the best!
Monica