Back to Blog
Things I Wish I Knew Before Starting University Pt. 1
May 29, 2015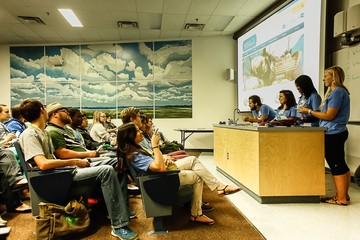 Going to university for the first time can be very nerve-wracking; there were many things I wish I knew before I came to King's. So my new blog series will give you lots of tips that will hopefully help you enter your first year of university.
Here's my tips for all things relating to school, classes and homework!
1. Go to class. Yes there are mornings when getting up and going to class is the last thing you feel like doing, but you are investing in your education, so make sure to sit through the class. Plus the information will likely be on your next midterm!
2. Your profs want to help you and get to know you. Talking to your professors is the best way to improve your marks. They genuinely want to help you, so stop by for a chat and also take advantage of King's Talk is Cheap program: if you and your prof go to the Level Coffee House, you both get your coffee for free!
3. At some point, you will most likely need to pull an all-nighter to finish all your homework. Maybe this is because of that paper you procrastinated on or because you have excessive midterms in a short period of time, but you should probably accept now that this will happen to you at least once.
4. Your plans will change – and that's okay. Although being a doctor or a lawyer might have been your life's plan since you were five, there are lots of other really cool jobs out there and it's okay to change your mind! King's first year is really general, so it's easy to switch programs and still graduate on time.
5. Stay organized. You're moving into a stage of life where no one is going to remind you of important dates and deadlines (like when that big assignment's due) – making a habit of doing this yourself will be all kinds of helpful.
6. Yes assignments are harder, but you have so much more time to do them! Now that you're not in class all day, you should have time to do homework during the day. The benefit of getting your homework done during the day is that in the evening you will be free to hang out with friends.
7. Take advantage of opportunities to boost your resume. Do an internship, volunteer, get to know your professors/RA's/Student Life Staff, hold down a summer job...all of these things will help you after graduation when you want to find a 'real job.'
8. Have fun, but make sure you have time to do your school work. Also, do your school work, but make sure you leave time for fun. Finding a balance between work and play can be challenging, but once you find it your days will be that much more enjoyable.
Stay tuned for Parts 2 and 3!
Tara