Back to Blog
Things I Wish I Knew Before Starting University Pt. 3
Aug 17, 2015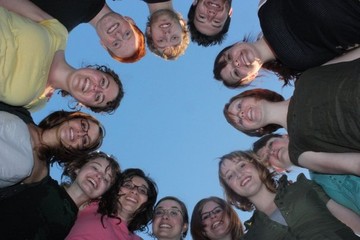 Hi everyone!
With Fall just around the corner, preparing  for university for the first time can be nerve-wracking; there were so many things I wish I knew before I came to King's. This is my final instalment of my "Things I wish I knew Before Starting University" series (check out Part 1 and Part 2).
Here are all my tips about friendships, relationships and life!
1. You're going to lose touch with some of your friends from high school. It sounds sad, but it happens – and it's okay, the friends you make at university will become some of the closest friends you've ever had.
2. You don't have to be best friends with everyone. In your first year the amount of people that you meet is crazy – you won't have time to become best friends with all of them. Prioritize people in your life and schedule times to hang out with your friends.
3. Netflix is a serious addiction. Seriously. It takes over your life – if you let it. Be disciplined and set limits for how many episodes you're allowed to watch in one sitting, and stick with it!
4. Take lots of pictures. A picture says a thousand words, right? When you're old and grey just think how fun it will be to reminisce and look back at pictures from your younger days. (Side note: it's helpful to back them up as well; losing pictures is very sad)
5. If something makes you unhappy, change it! Don't keep something, do something, or be with someone if it doesn't make you happy – it's not worth it.
6. Put yourself out there and try new things. Don't be afraid to try anything – this year is all about finding what interests you the most and seeing what you truly love and are passionate about. 
7. Family is important; answer your parents' calls and texts – they worry about you. It doesn't take very long, but they will definitely appreciate you taking the time to chat with them.
8. Not everyone gets in a relationship during their first week at university. This isn't the movies – stuff like that usually doesn't happen. In your first year you learn so much about yourself, focus on figuring out what you want first; a relationship will happen in its own time.
9. Your university years will be some of the most memorable years in your life. Great times will be had, friends will become family, and memories will be shared. Enjoy each moment as it happens and appreciate how lucky you are to have this incredible experience.
And that concludes this series! I hope you are all very excited to come here; it is going to be an amazing time!
Tara