Back to Blog
Tips To Help You Apply To King's
Oct 23, 2015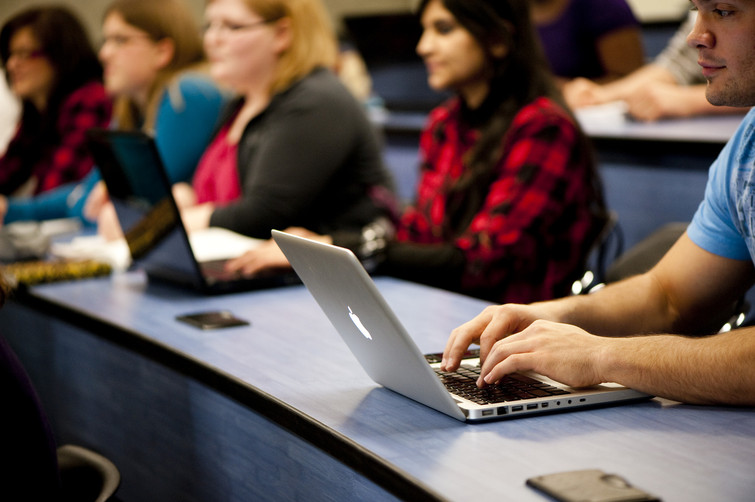 Hi all future King's students, this week is a big one for you!
I hope that you are all planning on attending King's Open House this Saturday, and if you read Veronica's blog "Why You Should Check Out Open House" you will know that if you do come to the Open House you can apply to King's for free!
Applying to university can seem a bit overwhelming if you don't know where to start, so I came up with some handy tips on things to remember to help you through the application process.
1. Choose a Program – but don't get too worried if you aren't entirely sure what it is you want to do. If you have no idea, you can start as an Undeclared Student. Your first year will be mainly general courses, so if you decide that you want to change your major, it's pretty simple. And keep in mind, lots of students have a hard time deciding and switch programs partway through.
2. Check the Requirements. Make sure you have all the courses you need to be in your program of choice. It's smart to think ahead so that you don't have to worry about not having the right courses. And if you have questions, you can always chat with one of the friendly Admissions Counsellors!
3. Submit your documents. After filling out the application there are still a couple things left to do (normally this would include paying the application fee, but since Open House applications are processed for free you don't have to worry about this!). There are two documents you will need to submit, the first being your most recent school transcripts/report card, and the second being a personal recommendation form filled out by someone who knows you and isn't a relative.
4. Apply for Residence as well – we have a crazy guarantee that all first year students who apply for residence and pay the deposit before June 15 will for sure get a Tower Room.
5. Don't forget to apply for Scholarships and Awards! Because who doesn't like free money? Seriously though there are tons of awards available so make sure you get your application in on time, you don't want to miss out.
6. Check the email that you put on your application regularly! This will be how you are contacted with your admission decision before the official confirmation comes in the mail, and will also keep you in the loop with any other info you should know.
7. After you are accepted and have paid your tuition deposit, you can register for courses. There are some courses that you will have to take, but there is some choice when you're planning your schedule. Check out Course Registration 101 for the details on what your course options are. You can also contact Admissions to go over any questions or book a one-on-one registration appointment with an Admissions Counsellor.
Keep these things in mind as you are completing your application to King's. And remember, if you have any questions at all as you are working through the whole process, the Admissions team is happy to help!
 Cheers,
Tara