Back to Blog
Travelling the World in a Week
Oct 06, 2015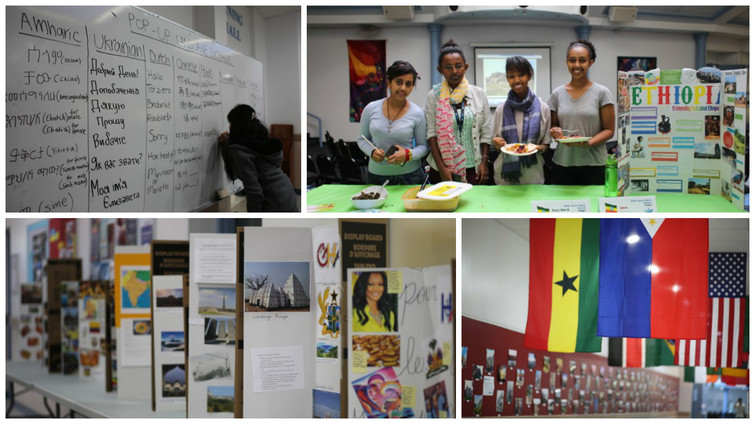 Hey King's!
I hope your first month of school went well! Things are starting to pick up here at King's as midterms begin and Thanksgiving is coming up. This week he held our annual Globe Aware Week! What is Globe Aware Week you may ask? It's a week full of activities and food that incorporates the different cultures around the world, and more specifically, the different cultures represented here at King's! Did you know King's has international students from 26 different countries?!
Here's some of the fun activities our students took part in:
Name the Countries Contest: Students, staff and faculty had 12 minutes to name as many countries as they can to win some great prizes!
Wednesday Chill: Students made delicious samosas for dinner in our 6:01 Lounge!
Pop-Up Language Exchange: Students learned to write their name and a few phrases in a variety of languages!
International Potluck: King's International Students made dishes from their home counties that all of King's could sample and enjoy, including Boterkoek (Netherlands), Gulab Jamun (India), Mapo Tofu (China), Bannock with Saskatoon Berry Sauce (Canada's First Nations), and many more!
Country Fun Facts: Facts about different countries were posted around the school.
Country Poster Boards were displayed around the school with info on the different countries our International Students come from.
Photography Around the World: Students, Faculty and Staff submitted photos taken from around the world and viewers had to guess the country where each photo was taken.
Giant Crossword Puzzles were posted around the school where students could test their global knowledge and crossword superpowers!
See you at next year's Globe Aware Week!
Cheers,
Veronica