Back to Blog
Why Come To King's Open House?
Mar 12, 2015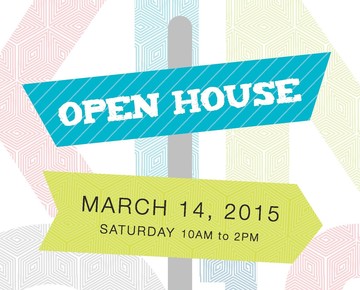 Hello Future Students!
It's that time of year again! King's Spring Open House is this Saturday from 10am to 2pm. In case you didn't already know, Open House is an informal event where you can drop in and check out King's. We will be offering campus tours, demonstrations, booths where you can check out our different programs, and the chance to chat with Admissions Counselors, professors, and current students.
There are many benefits of coming to a King's Open House, including:
Personalize your visit to meet your own interests and preferences. King's Open House is a drop-in event and you do not have a pre-set schedule; tours, presentations, etc., run at multiple times and nothing is mandatory. So, you have the option to pick and choose what you want to participate in and to make the day your own.
Envision yourself on campus by seeing and experience what it's like to be a King's student.
Chat with professors and have your questions answered, and meet people who may become your future friends.
Save $70 by getting a free application!
If this doesn't convince you to come out on Saturday, King's Open House has 2 additional benefits not found at our other visit events:
Badminton Open Tournament - While Open House is going on, King's will be hosting a Badminton Open Tournament. Prospective students can play against ACAC level badminton players to see if they may be interested in trying out for the team. Even better, some students may be given spots on the team at this tournament.
Enter to Win a $1,000 Tuition Rebate - If you apply for admission at our Open House on Saturday, you will have your name entered in a draw for a $1,000 Tuition Rebate! That's a lot of money! And I can assure you, the odds of being drawn are quite high!
We hope to see you on campus on Saturday! We can't wait to talk to you and maybe you'll even have a tour with yours truly!
Have a great week!
Michelle