Back to Blog
Winter I.S. Conference: Reflections
Jan 31, 2015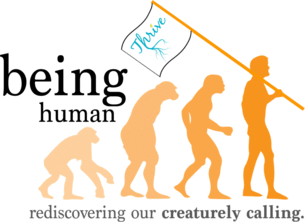 Hello everyone!
This week at King's we held our semi-annual I.S. Conference!
What is the I.S. Conference?
I.S. stands for Interdisciplinary Studies Conference. These conferences are held with the intention of bringing together what the students are learning at school and in the workplace, and what they believe in regards to their faith. This week's conference we discussed "Being Human; God, evolution, and the moral imperative."
We started the conference by hearing one of our own faculty members, Dr. Darcy Visscher, talk about his personal journey through his education and how he viewed evolution and his faith. We also heard from a few other speakers. Guest speaker Thomas Oord did a talk on the question, "Does Evolution make Morality an Illusion?" and "A Loving God, Evolution, and the Problem of Evil." I really enjoyed the talk he gave on evil. He highlighted 3 types of evil and continued on with the question "Is it ok to just say that God allows evil (since He is not the cause of evil)?" His answer was no.
I don't want to give too much away and maybe even miscommunicate some of his points so if you are interested in hearing more about his reasoning and everything else he had to say, click here for the audio recordings of this semester's conference and to learn more about the past conferences.
Cheers,
 Veronica