Home

>

Transportation In Edmonton
Transportation in Edmonton
Although Edmonton is a relatively large city, travelling to where you need to go is easy. Whether or not you have a car, there are plenty of ways to travel within Edmonton:
Driving in Edmonton
If you have a car and aren't familiar with Edmonton, Google Maps has great directions for drivers. Check the AMA Road Reports to see what road conditions are like before you head out. As well, many radio stations give regular updates on road conditions during rush hour.
King's free parking
Whether you're a residence or a commuter student, there is free parking available in King's East Parking Lot! Plug-in spots can be rented for $87 a semester.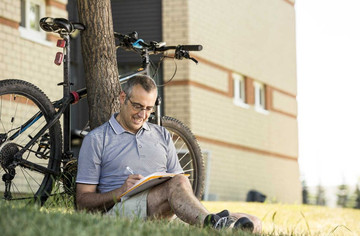 Biking in Edmonton
River Valley bike trails
There are plenty of river valley trails to choose from, whether you're looking for a quick walk or bike ride, or if you want want to spend an entire afternoon on the trails!
Download a bike trail map: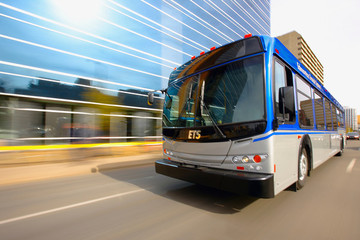 Public transit
The Edmonton Transit System (ETS) is an easy-to use way for you to get to where you want to go. ETS includes a comprehensive bus and LRT (light rail transit) network.
Fares
ETS fare works for both the bus and LRT!
Cash fare: For a one-time ride, pay $3.25 in exact change on the bus or at the LRT station.
Tickets (pack of 10): If you will be using public transit occasionally, purchase an Adult Ticket Pack for $25.50. You will be able to save 70 cents each ride!
Monthly pass: The U-Pass (annual student pass) is not available to King's students. You can purchase a Post-Secondary Monthly Pass at the King's Bookstore at a student rate of $86 (a 10% savings). To get your money's worth out of a monthly pass, you need to use public transit at least 25 times in a month.
**Note: If you are transferring from one bus to another or from the LRT to the bus, please ask the bus driver for a paper transfer. This allows you to continue to ride the ETS for 90 minutes from the time issued.
Where to purchase tickets and passes
Edmonton currently has over 275 locations where bus tickets and passes are sold. Here are the most convenient locations near King's:
The King's University Bookstore
Shoppers Drug Mart
Rexall Pharma Plus
7-Eleven
Safeway
Planning your route
View bus routes
View bus stop schedules
View the estimated time of arrival for a bus if it is different than what's scheduled
Search for all bus stops that are close to you and bus arrival times
How to get to King's
There are several bus routes that come near King's:
Route 80 – Southgate to Capilano
Route 84 – Millgate to Capilano
Route 85 – Downtown to Capilano to Eastgate Industrial
Route 760 – Larkspur to Wildrose to Kiniski Gardens to Jackson Heights to McNally
Route 776 – Mill Woods to Silverberry to Kiniski Gardens to McNally
Route 778 – Mill Woods to Silverberry to Larkspur to Kiniski Gardens to Jackson Heights to McNally
Route 784 – Meadows to Jackson Heights to Hardisty to McNally
There are four bus stops near King's:
#2550 – Heads eastbound, Routes 80 and 85 stop here.
#2553 – Heads westbound, Route 80 stops here.
#2990 – Heads northbound, Routes 84, 778, 784, and 760 stop here.
#2775 – Heads southbound, Route 80 stops here.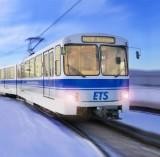 LRT
Park and Ride Locations: There are a number of different park and ride locations where you are able to park your car for free and hop on public transit to get to your destination.
LRT Map: Download your LRT Map online.   
Taxi
If you want to take a cab, here are some reputable companies you can call:
High Level Bridge streetcar
Edmonton has the largest fleet of heritage streetcars in Western Canada and operates two heritage streetcar routes. It runs from the Strathcona Terminal (Gateway Blvd. at 84 Ave.) and crosses the North Saskatchewan River ending at the Jasper Ave terminal (109 St. & 110 St.). The streetcar operates daily from the May Long Weekend until Labour Day. For more details, check out the Edmonton Radial Railway Society webpage.
back to top


Airport transportation
The Edmonton International Airport is 15 minutes south of the city and a 30-minute drive from King's. Check out the airport's arrival and departure schedule here.
Travel To and From the Airport:
Regular taxi service costs ~$70 one way
back to top


Out-of-town transportation 
Greyhound: The largest intercity bus transportation provider in North America. 
Red Arrow: An Alberta-based intercity bus transportation provider.