Grow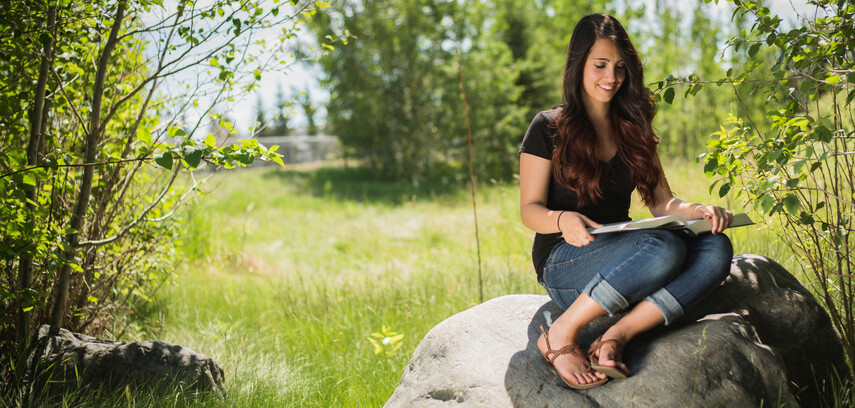 A student's time at university provides an incredible opportunity to grow in faith. Often this growth comes through challenges and questions that arise during these years of transition. Often students feel pressure to figure out who they are, how they want to live, and what it means to faithfully follow Jesus. Facing all these big questions at once can be overwhelming, but it also can be formative in beautiful ways and you don't have to walk this path alone! We want to provide as many opportunities as possible for you to grow as disciples of Jesus Christ and to learn to trust in His promises amidst all the uncertainty life brings.
Campus Pastor
Tim Wood, Campus Pastor works with students to grow and mature as Christians. Tim is an ordained minister and member of the Christian Reformed Church and has experience working with students of all denominational and faith backgrounds.
Get Involved
There are a variety of ways to get involved. Consider joining a small group. Attend the annual Silent Retreat to King's Fold Retreat Centre. Participate in an interfaith dialogue. Take your professor out for coffee and ask about their faith journey. Go to Discipleship and Resistance. Help plan chapel with the Worship Formation team. Join the Prison Ministry team. Pray with others on campus.
For more information, contact Tim Wood, Campus Pastor at 780-465-3500 ext. 8090 or drop by his office, A-141, down the Student Life corridor.
Spiritual Mentors and Life Coaches
King's has two spiritual mentor and life coaches, Bob Foo and Val Martens, who are available to walk alongside and pray with students.

Bob desires to support the young men at King's in life skills (e.g. time management, study skills), spiritual mentoring (where faith intersects life), and intentional discipleship training through one-on-one meetings and Bible study.

Val loves hearing students' stories and bringing hope and understanding when life is difficult. She serves the young women at King's.