Pray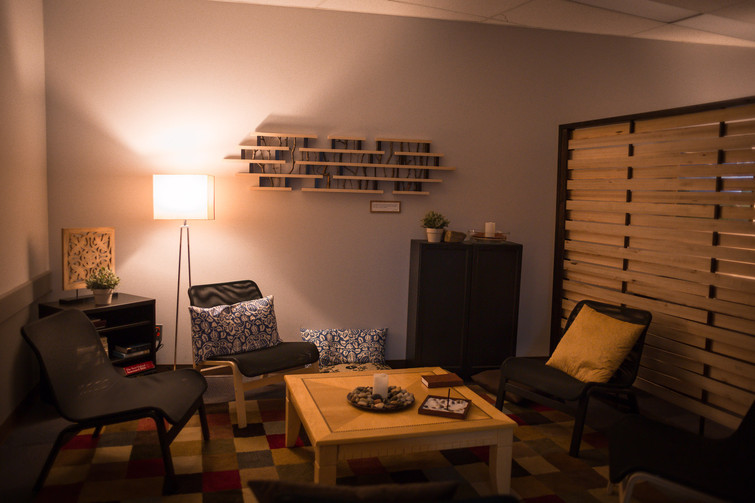 Morning prayer 
Meet with others in the King's community for prayer in the prayer room (L-117.) Join us as we pray for each other, King's, and the world. We meet at 8:30 a.m. on Mondays, Wednesdays, and Fridays and at 9 a.m. on Tuesdays and Thursdays.
Centering prayer 
The hope of centering prayer is to allow God to move in us in ways that quiet our souls and align our hearts with God's. This is done by silently opening the mind and soul to the presence of God. Join the King's community in the prayer room (L-117) from Monday to Friday at 10 a.m., or Monday, Tuesday, Wednesday, and Friday at 1 p.m.
The Prayer Room 
The Prayer Room is a designated space for prayer and Bible study. It is open any time the building is open. If you would like to reserve the prayer room, talk to Tim Wood, the campus minister.
Prayer requests 
If you have something you would like prayer for, you can email your prayer request to the campus minister, Tim Wood. Please specify if your prayer request is confidential or if you would like it prayed for during campus prayer. Often, there is time for community prayer during chapel, and we welcome prayer requests during that time as well. 


Prayer Guide - There are many different ways we can pray to God. Sometimes it's more like a conversation, sometimes we focus on a particular bible verse or passage, or we use physical ways to focus during prayer like walking through a prayer labyrinth. Explore these and other types of prayer in our Prayer Guide. 
"To clasp the hands in prayer is the beginning of an uprising against the disorder of the world." – Karl Barth