Back to Blog
Russian Art Song
Jan 19, 2018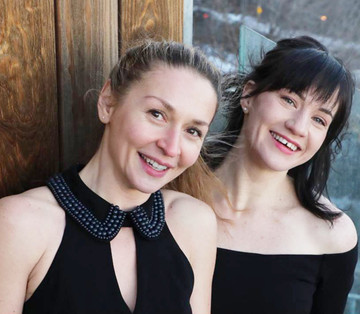 Staring guest performers Whitney Sloan (soprano) and Vikoria Reiswich-Dapp (piano), Russian Art Song features works by Glinka, Rimsky-Korsakov, Rachmaninoff, and Tchaikovsky, experience the beauty, force, love, and passion found in the dynamic and complex genre of Russian Opera Music.
Biographies
Whitney Leigh Sloan, has been praised for her clear, lyrical voice and ability to take full advantage of both the light and shade in a score (Opera Canada). This season, Whitney is excited to return to the Edmonton Symphony Orchestra and celebrate her debut with with the Edmonton Opera performing the role of Second Maid in Strauss' Elektra.
Whitney completed both her undergraduate and master's degrees in Opera performance at the University of British Columbia.
Viktoria Reiswich-Dapp, was born in Uzbekistan and is an award-winning soloist and collaborative pianist with a special love and passion for art song and the delicate musical intimacy of performing in small chamber music ensembles. Her artistic finesse across a wide range of genres and styles has earned her recognition around the world, and she has performed as a soloist with orchestras, and in various chamber music formations in Canada, the US, Austria, Germany, Israel, Italy, Japan, Netherlands, Poland, Russia, Turkey, and Uzbekistan.