Student Ambassadors & Navigators
Student Ambassadors & Navigators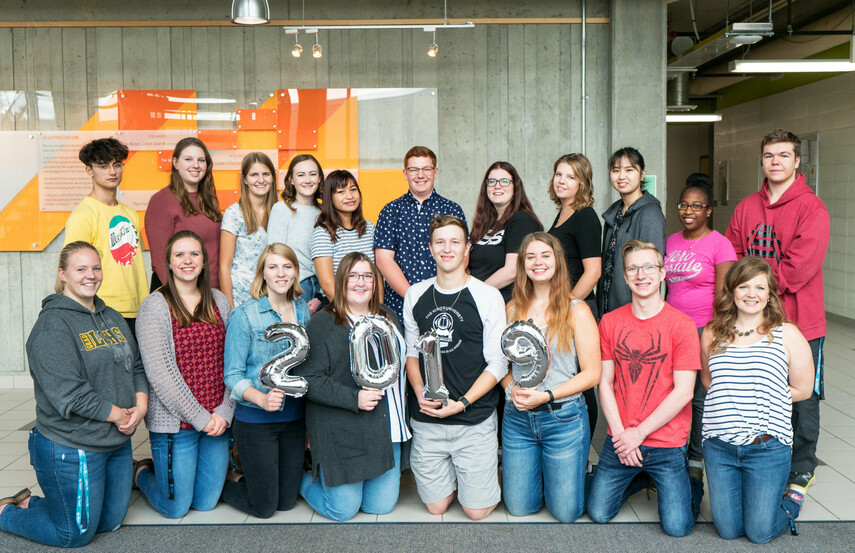 Student Ambassador Program
The King's Ambassadors are current students who are excited about the chance to share their King's experience with campus visitors. They actively engage in on-campus recruitment events as story-tellers, hosts, and informative peers. Students selected to participate understand the importance of education and proudly represent The King's University to the wider community.
What do King's Ambassadors do? 
Ambassadors help facilitate various events and initiatives and share their student story on behalf of the Admissions department. Student Ambassadors: 
Host events on campus and virtually for prospective students, families, alumni, and external groups.

  

Set up and take down admissions events

  

Represent King's at various events and activities both on and off campus

  

Participate in Student Panel discussions

  

Provide administrative support in preparation for visit days, groups and admissions mail outs

  

Share King's stories and favourite spaces with guests in-person and through social media channels

 

Engage with prospective students through connections with priority high schools
Why apply to be a Student Ambassador? 
The King's Ambassadors are a first-contact point for many prospective students. They are also often called upon by other departments and external organizations. Ambassadors have many opportunities for networking both on and off campus to develop public speaking, leadership, and team building skills.    
Committed Ambassadors receive training, exclusive apparel, official transcript recognition, valuable job experience, and fun opportunities to connect as a team.
Student Navigator Program
The Student Navigator Program is part of First Year Experience. Student Navigators are current students who mentor new students to become an integral part of The King's University community. Each new student is assigned a Student Navigator who is available to answer general questions and/or refer to resources to support first year students in their transition into the King's.
What do Student Navigators Do?
Help a cohort of first year students navigate academic and other support services  

Listen and support their cohort of first year students in their needs  

Find opportunities for your cohort students to get involved and connect with others  

Connect your cohort students to advisors and support staff on campus  

Work to break down barriers  

Attend and support Orientation: Welcome to Campus and Fall Retreat
Why apply to be a Student Navigator?
Student Navigators act as a supportive peer and safe space for first year students to navigate the questions they may have as they begin their time at King's. They are passionate about supporting others and interested in welcoming new students into the King's experience by sharing wisdom.
This volunteer opportunity provides valuable experience for future career and educational goals, relevant training, free admission to Fall Retreat, and alternative IS Conference format.
Interested in joining the team?