Student Association Leadership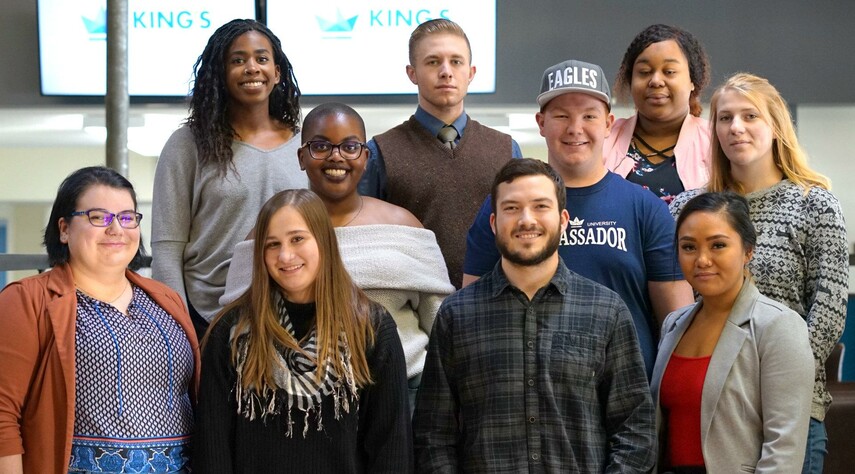 Elections for President and Vice-Presidents are held at the end of each academic year. Look for more information about elections and nominations after Reading Week (February 17-21, 2020). Elections for first-year representatives are held each September.
We'd love to see you put your name out there for election, but if that doesn't interest you, there are plenty of other opportunities to get involved. Learn more.
Elected Executives
Henri Van Den Berg
Izzy Jones
Jonas Bystrom
Ludivine Maniraguha
Ashley Barrett-Hamilton
Ethan Soltys
Shaylyn Wagenaar
Staff Coordinators
Chelsea Christopher
Lucile Maniraguha
Althea Oliver
Level Coffee House Manager
Rachel Bootsma