The Chronicle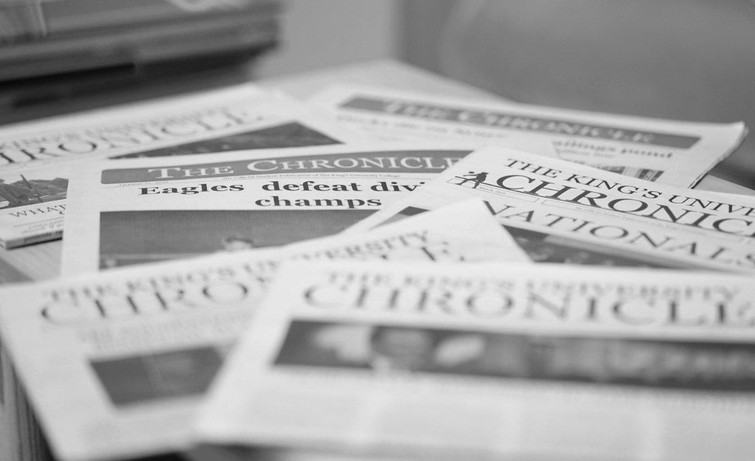 The official student newspaper of The King's University, the Chronicle has been a fixture of student life at King's for decades. The newspaper contains an eclectic mixture of opinion pieces on global and local affairs, campus news and event reviews, film and literature reviews, fiction, poetry, satire, comics, and more.
Interested in leaving a legacy in the printed pages of King's student history? There are plenty of ways to get involved. The Chronicle needs talented writers, photographers, editors, illustrators, etc. such as yourself. Regular contributors receive an honorarium for their contributions.
Alternatively, consider enrolling in CMNA 396 - Intro To Editing & Publishing (formerly ENGL 396) to work on the Chronicle and receive academic credit at the same time.
Get in touch with us today by sending an email to Chronicle.One@kingsu.ca.