Home

>

Meet the Counsellor
Meet the Counsellor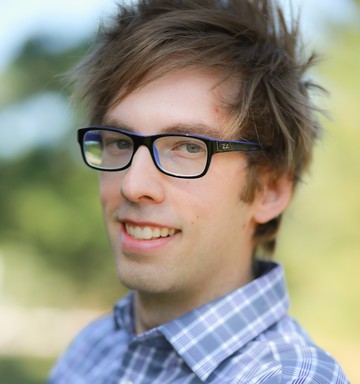 Zac Berg completed his Masters of Counselling at City University of Seattle and his Bachelor of Arts in Psychology at MacEwan University. He is now a Registered Psychologist, having completed his registration in 2017.
Zac has worked with adolescents to adults through a wide array of issues, such as anxiety, depression, academic success, organization, career guidance, suicide prevention, relationships, and self-esteem. He has experience using music as a form of healing in individual and group settings and enjoys playing a wide range of musical instruments and creating music.
In 2013/14 Zac began working at The King's University as a Practicum Student Counsellor and conducted extensive research on suicide prevention in 2015.
When necessary, Zac can help students obtain refers to other agencies in the community. Seeking help through counselling is a sign of strength, not weakness. "Toughing it out" is unnecessary!"
What are your favourite inspirational quotes:
"What we do in life…echoes in eternity" – Russell Crowe
"It's not who I am underneath but what I do that defines me" – Christian Bale
How do you believe counselling can help?
I believe counselling provides an opportunity for self-reflection, different perspectives, and to discover possibilities students may not have been seen before.
Your approach to counselling:
My personal approach to counselling is motivational interviewing and person-centered. I use techniques from a variety of therapies including narrative therapy, music therapy, mindfulness, solution focused, and cognitive behavioural therapy. My goal is to guide individuals through the change process by making them feel engaged, empowered, accepted, and understood.