Home

>

Community Engaged Research
Community Engaged Research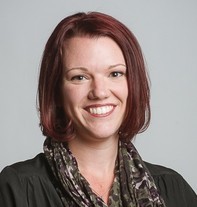 In July 2014 King's appointed its first Community Engaged Research Director with the hiring of Dr. Julie Kaye (PhD, Sociology). The position facilitates students - primarily in the social sciences - to conduct community research projects for local agencies. In addition to enhancing student involvement, Dr. Kaye as the new Director is working to consolidate the variety of community engaged research work conducted by faculty members Dr. Randolph Haluza-DeLay, Dr. Theresa Zolner and Dr. David Long. Community Engaged Research - broadly defined as research that involves community development, participatory research, or voluntary sector management - takes many shapes for King's social scientists.
Along with teaching the methodology and theory of Community Engaged Research, Dr. Kaye is responsible for developing vibrant relationships of mutual service with a wide range of Christian and non-Christian human services agencies in the greater Edmonton area. For students, these partnerships in Community Engaged Research projects offer experiential learning opportunities working directly with organizations on mutually beneficial projects.
Recent Student Projects
Senior Research
Students in the 4 yr BA degree in Psychology must complete a major research project in their fourth year. Research students have opportunities to travel to conferences with faculty - an experience that is not only invaluable experience, adds an impressive addition onto your resume or academic CV, increases your chances at gaining admission to graduate schools and for scholarships, but is also fun and memorable!

"I have fond memories of the conferences, seeing the cities (Vancouver, Montreal), and spending time with friends.  One fun story from Montreal attending CPA [Canadian Psychological Association] was that Tracy, Marie, and I were all given free tickets to the CPA President's Supper.  We were so underdressed (all I had was a polo shirt)...but there we were chatting with distinguished researchers, teachers, etc.  I was grabbing some appetizers and started chatting to someone in line, I introduced myself as "Josh Noble - I'm an undergrad, I was given a free ticket".  She said, "Oh, nice to meet you Josh. I'm the president of CPA."  Fun memories! "

-Josh Noble, Psych Grad, 2010
Recent Student Research Projects

The following are some examples of projects that have been presented at conferences or published with students included as authors.
Sanctuary cities: A solution for Edmonton's precarious status migrants?
Housing First participants requiring supports past 18 months: A longitudinal analysis in Edmonton, Alberta.
Muslim belief in divine intervention and religious locus of control.
De-stressing with a dog: The psychological and physiological effects of a dog on perceived stress levels of university students.
The end is not the end: Expectations of the end-times and environmental engagement.
The Shuswap Children's Association: A needs assessment study of fee-for-service programs for children with autism.
Self-presentation choices in mobile app games and the effect on men's and women's interactions online.
Envisioning the end: The impact of end-times beliefs on environmental mindsets.
Transitions out of homelessness: A Housing First perspective. 
How mindful meditation affects the awareness of and interactions with the natural environment as expressed through journal responses and focus groups. 
The effects of diaphragmatic breathing on stress in athletes.
A fuzzy connection - How the human-animal bond affects clients in therapy sessions.
An examination of the relationship between materialism, time pressure and concern for the environment through an online questionnaire.                  
Exploring local strategies and provincial responses to human trafficking in Alberta.
How religious beliefs influence the endurance of environmental stewardship commitments. 
Living in light of the apocalypse: How the relationship of religion and the environment can affect life today.