Feature Events
NEW DATES COMING SOON! Enjoy performances from fantastic guest performers from throughout North America. New series starts September 2018.

NEW DATES COMING SOON! Free live music sessions held weekly at King's. New series starts September 2018.

April 29, 7:30 p.m. Join us for our Netherlands Tour Kickoff featuring The King's University choirs! Admission is by donation.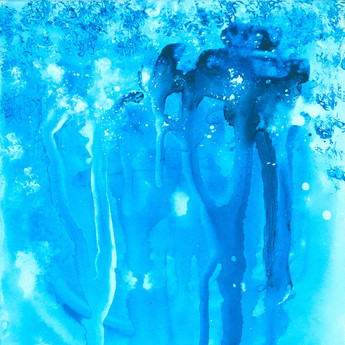 Take a look at some of the student artwork highlights from our 2018 creative arts publication.
Want to be a part of Ballyhoo? Contact ballyhoo@kingsu.ca or register for ENGL 398, or ENGL 498.
Featured Track: "Dúlaman"
A strangely worded but beautiful, Irish love song. Listen here for choral arrangements performed by King's choirs.
Featured Track: "Les Trois Soeurs - Air"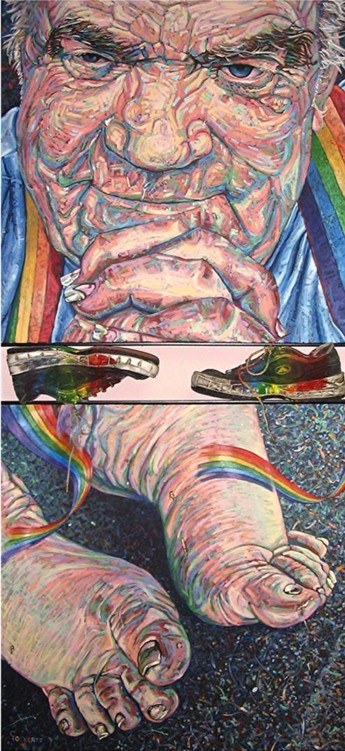 Featured Art Exhibit: "Monty"
by Gerald Folkerts
One of the Head Over Heals series by Gerald Folkerts, first exhibited at Unveiling the Mystery: The Invisible Dignity Project (Winnipeg '07) and at Invisible Dignity, and Interdisciplinary Conference at The King's University (Edmonton '18). Out of deep appreciation for Gerald's work, The King's University purchased Monty in January 2009.
Artist's Statement
Everyone has a story to tell and every story is worth telling. But there are a few stories we are afraid to tell and others that we are inclined to ignore or overlook. // These are often the stories that need to be heard most desperately. // Remember the simple, surprisingly delightful truth: the Creator is head-over-heels in love with every one of us.
"Monty" hangs permanently beside the campus front entrance. The exhibit is a constant reminder to acknowledge and remember the stories of those sometimes invisible to us. 

Read the story behind "Monty."