Feature Events
ON DISPLAY 26 paintings by Winnipeg artist, Ray Dirks. The exhibit honours the women who brought their children out of the Soviet Union

Jan 24, 7:30 PM One of the Edmonton Fringe Festival's hottest tickets comes to King's

March 16 - 7:30 pm Join The King's University Choirs and guests for our feature Spring production.
Featured Track: "Blazhen Muzh"
Sung in Church Slavonic by The King's University Concert and Chamber Choirs. Directed by Dr. Melanie Turgeon. Listen to more choral arrangements, here.
Visual imagery and dramatic role-playing actions at King's are joyful gifts of service to others and thankful offerings to our Creator/Redeemer. They express cries of pain that reveal secret or shared suffering, wondering, and knowing.

- Daniel VanHyest, Professor of Arts and Drama
Featured Art Exhibit: The Star of Bethlehem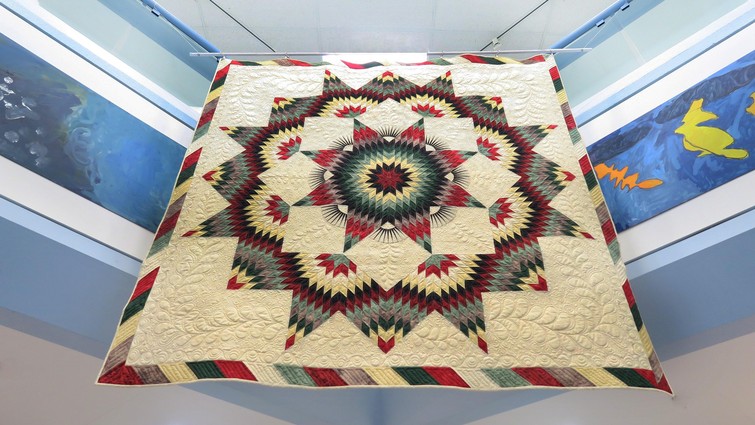 Designed by Edyte Sitar and Lela Neufeld
"The Star of Bethlehem" currently hangs in the campus atrium. The red star in the centre represents the birth of Christ. From which, colour streams out to all parts of the world.