Back to Blog
Freud's Last Session
Jan 24, 2018
Location: The King's University
Date & Times: Jan. 24, 2018: 7:30 p.m.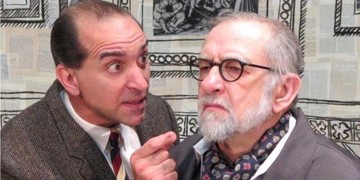 Freud's Last Session by Mark St. Germain was one of the Edmonton Fringe Festival's hottest tickets.

In this play, C.S. Lewis makes a passionate defence of his faith to psychoanalyst and atheist Sigmund Freud on the day Britain declared war on the Nazis. This 75-minute comedy/drama was directed by King's professor Daniel van Heyst, and featuring Michael Peng and Concordia professor Randy Ritz.