Back to Blog
Musical Reflections on Hymns Old and New
Oct 11, 2018
Location: Nicholas B. Knoppers Hall, The King's University
Date & Times: Oct. 21, 3:00 p.m.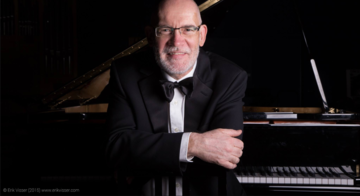 Transcriptions and Improvisations: Musical Reflections on Hymns, Old and New.
A piano concert celebrating the fruit of the sabbatical of King's Professor, Dr. Joachim Segger. An afternoon of spiritual refreshment and nourishment. 
Tickets:
$20 Adult
$10, Senior/Student
$5.00 Alumni. 
Current King's Students Free with I.D.