Home

>

On Display: Environmental Studies Photo Shows
On Display: Environmental Studies Photo Shows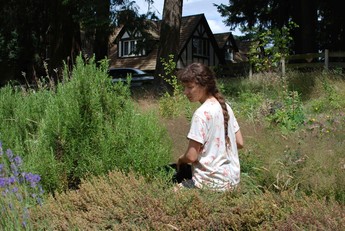 Field Poetry, Field Photography
Red display wall
October 3 - November 10, 2018
View a collection of Claire Brandenbarg's thoughtful photos and poems.
Claire, an Environmental Studies student, captured many of her summer experiences in poetic and photographic form in an attempt to fully savour her summer spent farming and living at the A Rocha Brooksdale Environmental Centre in Surrey, B.C..
This show features seven of Claire's poems on the subject of farming, community living, and faith. Most of these poems were taken from a collection of poetry written and compiled by Claire this summer entitled Revealing the Boldest Green: Reflections on a Summer at A Rocha Brooksdale.
Environmental Studies Photo Exhibit
September 1 - October 31, 2018
Atrium 
Enjoy our Environmental Studies photography show during the months of September and October.
The show features over 60 incredible photos all taken by intern students while on their work assignments this summer. These photos visually describe the work of environmental studies students during their internships and include images physical work environments, the people they worked alongside, locations and landscapes across Canada, and more. Come see what our King's ENVS interns have been up to.