NAB Renewal Completed - Thank You!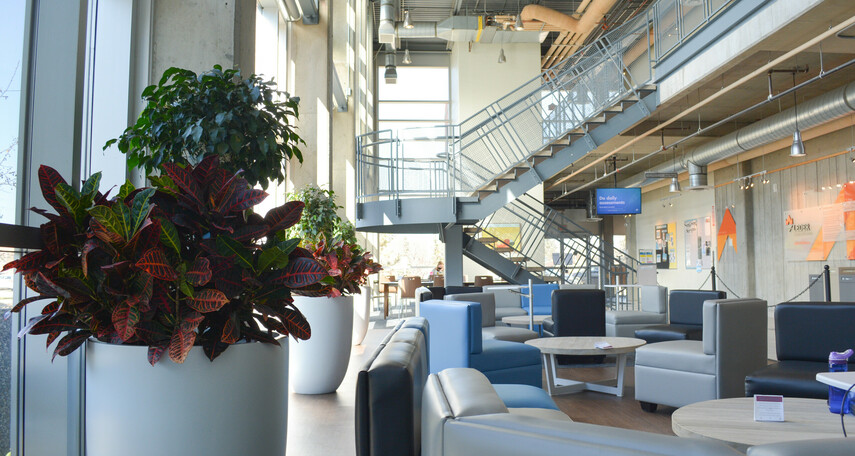 Construction is finished and we are excited to share photos of the North Academic Building's renewed study spaces with you! You have helped create bright, welcoming study spaces that will serve our students for decades to come.
You have addressed a significant need for study spaces here at King's, and this will greatly benefit current and future students in their studies and social life.
Our students truly appreciate the new spaces, and we have seen a marked uptick in the number of students in the NAB after its renewal. New flooring, seating, and planters have completely refreshed the space, creating a welcoming and bright space for our community to work in and enjoy. New plants and furniture provide an amazing splash of color in the NAB, and we cannot wait for our students to return to campus in full to enjoy the space alongside us.
You have made the renewal of the North Academic Building possible and we are inspired by your generosity. The impact you have made will be felt by everyone who comes on to campus, and we are deeply grateful!
The NAB looks amazing, and the new plants bring an awesome pop of colour!

-Anonymous student
I love the new renovations in the NAB. It has become a much more inviting area with so many more spots to study and meet up with my friends. The plants and new chairs have made the space really cozy.

-Kathryn Oostenbrink, 3rd Year Biology Student