Back to Blog
Love That Minds That Love: "What's So Christian About King's?"
Sep 19, 2012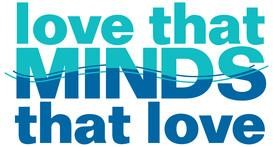 (Fall 2012)
Featuring Christian Scholar David Naugle, Singer Songwriter Martyn Joseph and King's Faculty.
Christian learning and teaching. At King's we say that this is what we are all about, but what does it all mean and why should we care? What has faith got to do with reading Shakespeare or dissecting frogs, or learning about business management? Is 'Christian' scholarship different from other varieties of learning and researching, and if so, how? One possible answer is to think about intentional mind-FULL-ness as a way of loving God and neighbour. This I.S. Conference explores these basic questions for students at a Christian liberal arts university. We will be led in our reflections by Professor David Naugle who will deliver a provocative keynote lecture each morning, and then we will hear several of our own faculty offer their most compelling reason for doing what they do, for loving what they love, and for minding what they mind.
Missed the conference? Conference audio files are available through the King's Univeristy library.