Our Story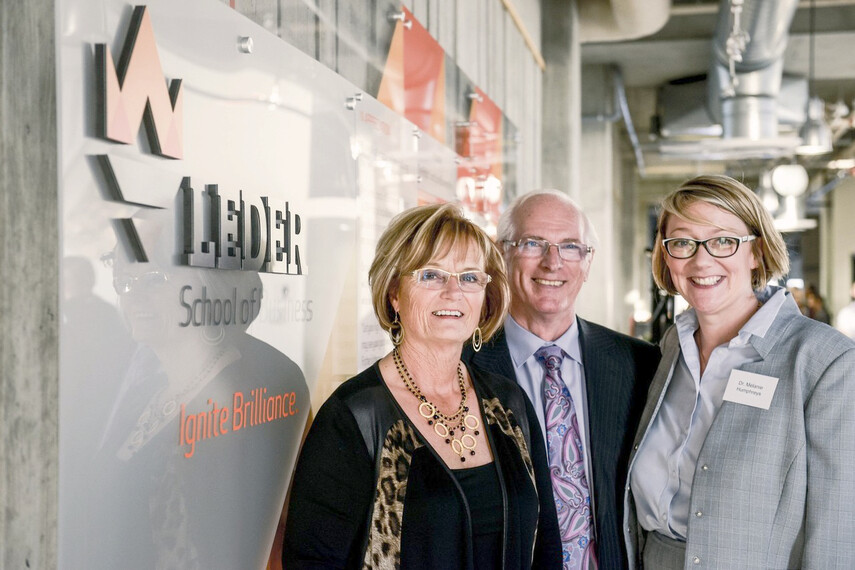 Launched in September 2014, the Leder School of Business is Canada's only Christian school of business between Winnipeg and Langley.
The Leder School of Business is a school with a difference, inspiring you for life and igniting your career. We believe our faith matters in how we go about doing business. Having the right skills and knowledge is important, but using them in an ethical way is essential. At the Leder School of Business, we see business as a means to benefit people, society, and the environment. This is demonstrated through our respect for the environment, honesty in all our business dealings, and justice for people and future generations. As the Dean of the business school stated, "At the core of the Leder School of Business is the emphasis on Christian values. These we not only nurture and foster within students to help them step into business roles, but we also point to their value in shaping businesses and in benefiting society more generally."
The impetus for starting the Leder School of Business came from the business community. Through dozens of interviews with leaders in the business community, it became clear there was a need to start our school. Paul Battjes, Senior Major Gifts Officer at King's and a former Hospital Foundation CEO said, "Once people saw the impact this initiative would have in providing faith-based education for future business leaders, they were inspired to become involved." Within a short time, four prominent donors jointly pledged a total of $12 million to make the school a reality: John & Sally Leder of the Supreme Group; Jim & Magda Dykstra, founders of Dykstra Construction; Ralph & Jane Bruinsma of Triangle Three Services; and Fred & Melanie Johannesen of COBALT Investments Ltd. Their foresight and investment mean that generations of business students will be inspired and equipped to be leaders on a global scale.
We are serious when we talk about our global focus. In addition to expanding our own courses in sustainability, accounting, and entrepreneurship, we are partnering with business schools around the world to provide even more innovative programming. Before our students graduate, we hope that all will participate in one of our global learning opportunities.
We are excited about our future and hope you are as well. Whether as a student or as a supporter, we hope you join us on our new adventure.