Study Management at The King's University
New Program: Launches September 2021
King's Management programs launch in September 2021. Interested prospective students can apply for King's immediately as a business major and add a minor or second concentration in management in their following year of study.
Management and leadership starts with learning about organizations and the individuals that comprise them. From setting goals for teams to effectively managing human resources, careers in management require individuals who are capable of thinking broadly about the world around them and confront the challenges they face accordingly.
Along with administering human resources, managers are required to strategically utilize resources of all kinds as they work alongside teams to accomplish collective objectives.
King's Management program is accredited by the Canadian Institute of Management, which means your degree in Management will be recognized by industry professionals upon graduation.
Management Program Highlights
Explore management best practices and theories that can be applied to small and family businesses, non-profit organizations, large corporations, and more.
Discover new ways to motivate and encourage others to achieve their full potential.
Cultivate your own traits as a leader by exploring various leadership styles and approaches.
Examine management case-studies to see how exceptional leaders energize teams and tackle challenges.
Management Program Options
Program Profiles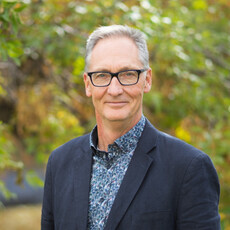 Dr. Elden Wiebe, Managers' Use of Time to Frame Organizational Change
Time is a fundamental context within which we do our work, coordinate activities, and achieve results. The way we typically think about time—the clock—is only one way of many ways of thinking…
Read More