Facilities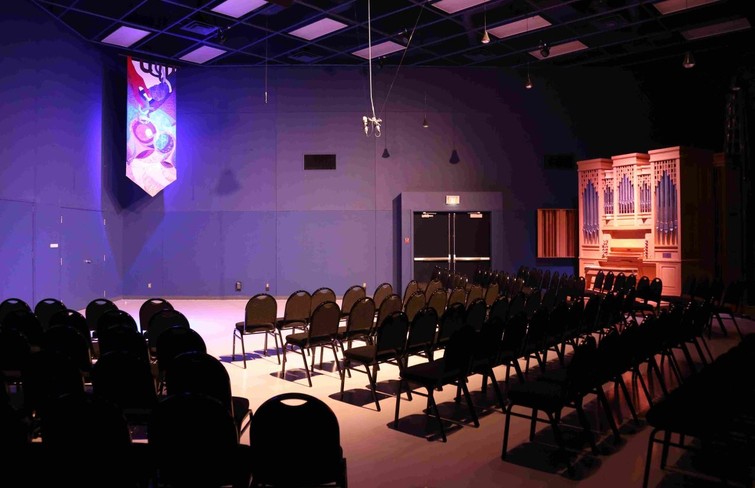 Nicholas B. Knoppers Hall
Our performance hall seats an audience of 200 and features excellent acoustics, instruments, and recording facilities. The hall's instrumental inventory includes the following:
A Yamaha nine-foot concert grand piano, once owned by renowned pianist Glenn Gould
A Hailun seven-foot grand piano
A Letourneau 12-stop, two manual mechanical pipe organ
A Hubbard one-manual, Flemish-style harpsichord
A Sabathil two-manual pedal harpsichord
King's organ students have weekly lessons at West End Christian Reformed Church, which boasts a beautiful 36-stop, two manual mechanical Letourneau organ, and is an excellent alternative resource for recitals.
Practice rooms
Our practice rooms are bright, naturally-lit and spacious! 
Practice time is scheduled for each term according to availability and student needs. 
Two of our practice rooms feature grand pianos.
Private music instruction
Interested in studying trumpet? Harp? Violin? King's offers private musical instruction in a variety of instruments, from the humble recorder to the resplendent pipe organ. King's also offers courses on choral conducting, pedagogy, and collaborative piano, all of which are taught by our sessional instructors.
Private music instruction is not only for Music majors or minors. These courses can also be taken to fulfil Fine Arts credits of any degree at King's.