Kim Dyke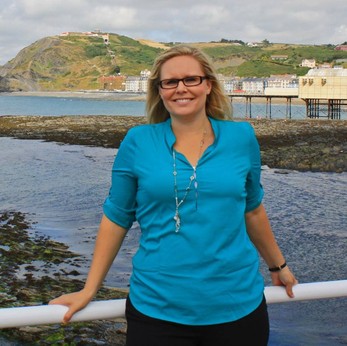 The PHE program at King's is phenomenal and provided me with the skills and knowledge to complete an MBA and begin my career in community development. The range and diversity of courses offered provides the foundation for students to think critically about the world and engage in new ways to approach inequality, poverty, war, conflict, political theory, and more. The critical-thinking skills I gained through the program provided me with the opportunity to excel in my career, to ask the hard questions, and to seek better outcomes for the marginalized in our communities.
During my time at King's I spent a semester abroad in Uganda, engaged in the Uganda Studies Program. The semester included five classes where program students learned alongside Ugandan students. The absolute highlight of my time in Uganda was the rural homestay, where students went to stay with rural Ugandans for a week. I was so nervous when I was left with a family in the middle of rural Uganda, not knowing what to expect. The undeniable generosity and care that my host family gave me provided a strong foundation for intense learning. I spent days walking around the villages, working in the fields, running around with the many children of the compound, and asked the very difficult questions about culture, health care, livelihoods, and what they saw as the needs and hopes of their community. The week in rural Uganda changed my view of community development and economics and laid the foundation for my master's studies and career. It is unbelievable how one week in a remote village can transform your life and the way you think.
After graduating from King's in 2008, I spent one year working in a non-profit assisting immigrants and newcomers to Canada integrate into Edmonton. The following year, I spent time traveling around South East Asia, Australia, and northern Europe to continue my love of learning and experiencing cultural diversity. Since then, I spent two years working with The Mustard Seed in inner-city Edmonton, then two years working in Slave Lake to provide stability and guidance to the economy following the devastating wildfires in 2011. In 2010-2012, I completed an MBA specialized in community economic development from Cape Breton University.
Today, I am working with the Government of Alberta in Aboriginal Relations as a consultation officer to ensure Aboriginal treaty rights and traditional uses are respected during land and resource development projects. My career will focus on community economic development and working with communities to grow and protect those who are marginalized. The PHE degree from King's accelerated my desire to continue to study and work in community economic development; the depth of knowledge and guidance I received from my professors at King's gave me the foundation to begin my career and keep exploring politics, history, and economics. I would recommend King's to anyone who wants to ask the big questions and are compelled to find the answers to better our world. The PHE program will allow you to ask those questions and will equip you with the skills and tools necessary to find the answers.