Home

>

Registry Rick Bursary
Registry Rick Bursary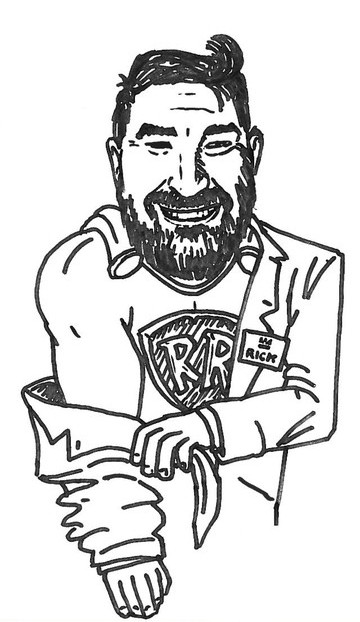 On March 30, 2015, Rick Toews, the Associate Registrar at King's, arrived at work ready to assign student IDs to the 2015 class. Less than 14 hours later, he was diagnosed with a brain tumor that would be identified as a grade IV Glioblastoma, a highly aggressive and almost always deadly brain tumour.
After eight months of treatments and a moving testimony at chapel of God's faithfulness in his life, Rick passed away on December 19, 2015. In lieu of flowers, he asked that King's collect donations towards a bursary that would continue his legacy of service to students in great need of support. 
Two bursaries of $500 are available each year to students at The King's University who are experiencing a personal or family health crisis that puts the students' ongoing university attendance in jeopardy. One bursary will be awarded through the normal financial aid process. The second bursary can be awarded at any time throughout the year to help meet the need created by an unexpected/emergency health situation.
During his time as the Associate Registrar at King's, Rick Toews had conversations with many students who were experiencing a health crisis. He understood the devastating effect it was having on them. This bursary is funded entirely through donations from Rick's family, friends, colleagues, and King's supporters just like you.
To make a contribution in honour of our friend, Rick Toews, please donate and specify "The Registry Rick Bursary."

Cheques can be made payable and mailed to:
The King's University
9125 50 Street NW, Edmonton, AB T6B 2H3
Please indicate "Registry Rick Bursary" in the memo line.
Or call 1-800-661-8582, option 4 to donate by credit card over the phone.
Charitable Registration # 108085911 RR0001