Back to Blog
How to Launch Your Career While Studying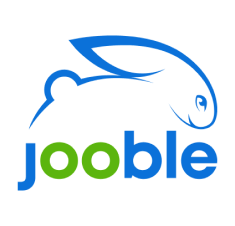 Specialists from the worldwide job search engine, Jooble, share their insights about how you can prepare for your future while you are still at school.
You need work experience to get a job but you can't get experience without working. Not only that, you need to strike a balance between studying, working to make ends meet, keeping an eye on preparing for a future career and finding time to enjoy university life. Is this mission impossible? We don't think so. Here's our advice, compiled as we study our analytics.
Quit side hustles.

Walking a dog and babysitting, working in retail or restaurants can teach you how to manage your time, take responsibility, interact with colleagues, and work under pressure. They are great for earning some income. However, as graduation approaches, you need more for your resume. To kick-start a serious career path, look for opportunities in your areas of interest, even if they are volunteering.
Make the most of your time at university.
Some students have crystal clear career goals as soon as they set foot on campus but most do not. Use your time at university to figure out your interests and what you're good at. Choose electives that peak your curiosity, attend career fairs and workshops, sign up for public lectures outside your discipline, work as a student ambassador or apply for student leadership. Get involved in extracurricular activities. Not only will you develop and acquire new skills, you will become more confident.
Identify employers of interest and build relationships.
If you know what occupational sector attracts you, identify the key organisations and employers within those occupational areas. Follow their accounts on social media, read interviews, and participate in their open events. Build relationships where you can. It can start with a simple but thoughtful comment on a blog post. Linkedin is a great platform for this.
Bookmark key sites.
Most vacancies get posted on company websites first and/or specialist recruiting companies. Identify these, bookmark them and visit them regularly. Your chances of success will increase by staying in the loop.
Show initiative.
Don't be afraid of showing your interest and take initiative. Ask about volunteer opportunities and/or send your resume as you approach graduation, even if there is no job posted. Such actions will help to get you noticed by recruiters. Pay attention to the fortunes of a company such as the frequency of their job postings. This might mean that the company is expanding.
Become aware of seasonal trends.
Jooble's analytics show that people often make career moves in January, right after the start of a new year or at the beginning of fall. Be prepared and look out for opportunities at these peak times.
Take advantage of the online world.
During the pandemic, many jobs moved online. This means that you might be able to gain experience in a job without leaving your student accommodation. The world is your oyster!
Kick-start your career with an internship.
In spite of the economic turmoil caused by Covid, the number of vacancies for students is still relatively high. Over February and March (2021), more than 2500 internships and 550 apprenticeships were posted by employers. Compared to the same time last year, this is up by 16%. The most popular sectors offering internships have been logistics, software development, management, agriculture, and social media marketing.
Jooble is an international job search engine that collects postings from thousands of different sites to make it easier for candidates to find new opportunities.