First-Year Connect Groups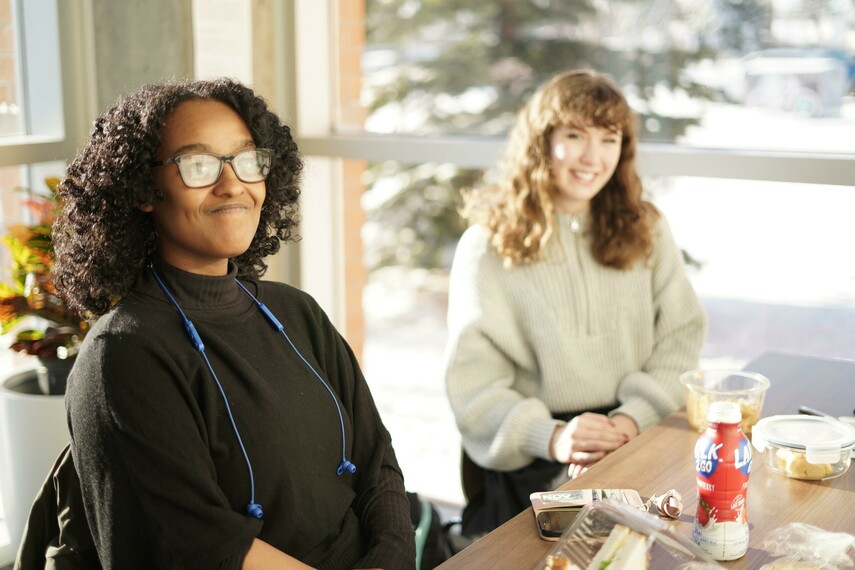 All first-year students are automatically assigned to a First-Year Connect Group when they register for classes.
Connect Groups let you encounter new people and experiences at university. They provide the opportunity to draw connections between classes, tackle assignments with friends, and get involved in campus activities.
Your Connect Group includes a faculty mentor, two student navigators, and your classmates from English 214. Arriving at King's with your English requirement already completed? You will be assigned to a Connect Group designed for transfer students.
All Connect Groups attend King's 2-night Fall Retreat at Camp Nakamun from September 16–18. The retreat fulfills your first semester I.S. credit requirements and is offered at no additional cost. Transportation, meals, and accommodations are all provided. There are a few organized group activities and discussions, but the Fall Retreat is mainly about hanging out and meeting new people.
For the rest of your first year, you will meet with your Connect Group once a month to participate in activities like intramurals, music performances, Students' Association events, academic success workshops, and more. Your group will decide together which activities to participate in.