Alumni & Friends Business Directory
Explore and connect with King's alumni and friend businesses. Find unique products and services while supporting King's local community.
Interested in listing your business in the directory?
Blindman Brewing Company

Hans William Doef (BA Commerce '04)
Blindman Brewing is a locally-minded, community-focussed craft brewery. We are Central Alberta's Craft Brewery.
Contact Information
3413 53 Avenue
Lacombe, AB
T4L 0C6
Phone: 403-786-2337


Colorography

Lynnette Postuma (BA '00)
Colorography is a line of unique objects that tell a personal story. Combining color and biography, Colorography creates beautiful gifts that will honour the legacy of your loved one for a special occasion. The designs are transformed into wearable items (such as scarves) or home decor (such as art prints or pillows). Every project is truly unique! Ideal for significant birthdays, anniversaries or Mother's Day.
Contact Information
523 22 Ave NW
Calgary, AB
T2M 1N5
Phone: 416-877-1317
Copper Cabbage Studios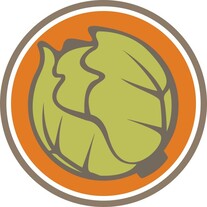 Paige Knickle (BA '15)
We're Edmonton's creative project studio. Web developers, musicians, and audio engineers have the opportunity to collaborate together at Copper Cabbage. We work hard to help others achieve their dreams, whether that's finessing the brand around a musical group, playing in an affordable recording space, or taking your startup idea online. Our mission here at Copper Cabbage Studios is to equip creative professionals and entrepreneurs with the resources and network to launch new works or check off old bucket list items.
Contact Information
10430 32a Ave NW
Edmonton, AB
T6J 4H9
Phone: 780-908-6800
Coulee Roots Music Therapy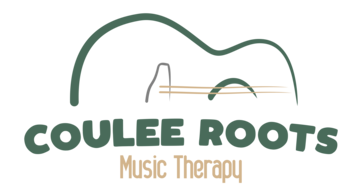 Jean Hinton (BA '15)
Jean Hinton is a Certified Music Therapist (MTA, MT-BC) and Owner of Coulee Roots Music Therapy. Based in Lethbridge, we offer music therapy services and music lessons to kids, teens, and adults living in communities across Southern Alberta. At Coulee Roots, we aspire to harness the power of music for health and well-being to take root.
Contact Information
1509 9 Ave N
Lethbridge, AB
T1H 1H5
Phone: 403-635-9650
Detour Photography

Bri Vos (BA '06)
Bri is a narrative photographer and loves capturing people doing what they love to do best and exploring the connection between each other. She focuses on capturing experiences, creating images spontaneously on location, in the moment.
Contact Information
12018 60 St
Edmonton, AB
T5W 3Z5
Doef's Greenhouse
Ehrenholz Farms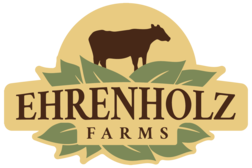 Valerie Ehrenholz (BA '13)
Ehrenholz Farms was established in the community of Lawton in 1952 and has been owned and operated by one Ehrenholz or another since that time. We raise beef cattle and vegetables. We think that locally produced food is an important part of a strong community; so we sell farm-raised beef and vegetables and enjoy introducing our friends and customers to agriculture.
Contact Information
4330 Hwy 654
Barrhead, AB
T7N 1N4
Phone: 780-674-0822
Elaine Green Photographer

Elaine Gan (BMus '10)
Elaine Green Photographer is an international award-winning photographer located in Edmonton who has photographed weddings around the world. Known for her dramatic and different style of wedding photography, Elaine loves capturing the deep innate connection that exists between a couple in love.
Contact Information
9903 224 ST NW
Edmonton, AB
T5T 7C2
Phone: 780-707-8073
Hillsdale Flower Farm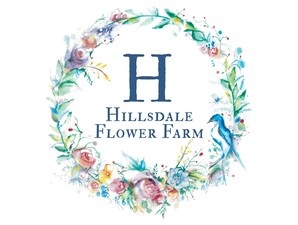 Wendy Larson (BA '03)
Hillsdale Flower Farm is located on the outskirts of Sherwood Park, and home to 1 acre of field, greenhouse and hoophouse grown flowers. From May - December you can find us at the Old Strathcona Farmer's Market or at Tickled Floral in Sherwood Park. Bouquets and subscriptions are available to purchase on our website.
Contact Information
277-52312 Range Road 225
Sherwood Park, AB
T8C 1E1
Old Saw Studio Inc.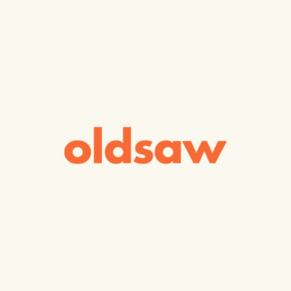 Jesse Nakano (BCom '17)
We create full scope video projects, from the initial planning phase, coming up with creative ideas all the way through storyboarding, finding locations, talent and props, shooting the video, editing and post production!
Contact Information
11823 60th Street NW
Edmonton, AB
T5W 3Z4
Phone: 780-993-0528
Real Estate Centre
Robert James Swanston (BA '00)
Robert Swanston is a sales professional with 30 years of experience, and would be honored to become YOUR Real Estate Professional. Real Estate Centre, with branches in Blairmore, Brooks, Coaldale, Fort Macleod, Hanna, Lethbridge, Lloydminster, Taber, and Vermillion, has just expanded into the greater Edmonton area to serve your residential and agricultural real estate needs. Let Robert and his network of professionals including other REALTORS®, lawyers, mortgage brokers, construction contractors, and landscapers go to work for you.
Contact Information
PO Box 22082
Edmonton, AB
T6L 0A1
Phone: 780-719-9719
SelexWeb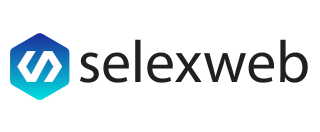 Sayem Shahid (B.SC. '18)
SelexWeb is the brainchild of Sayem Shahid, a man with vast experience in the Website
building world. From website design to development and even to SEO, he created SelexWeb with you in mind. Providing a high standard of customer service and budget-friendly services, Sayem can help you navigate the intricacies of website building by taking them off your hands.
Contact Information
4519 107 Ave NW
Edmonton, AB
T6A 1L8
Phone: 780-716-8453
SUB Photo

Michael Leenheer (BSc '91)
Since his days taking photos for the King's yearbook in the early 1990's Michael hasn't put my camera down! In 2009 he was blessed with the opportunity to open a small studio in SUB at the U of A, and since then graduation photos have kept him busy and grateful. Visit New Light Photography if you're interested in family or wedding photos; and bring your graduates to us at SUB Photo and have fun taking some great photos.
Contact Information
Students' Union Building, University of Alberta
Edmonton, AB
T6G 2J7
Phone: 780-288-8002
The Fort Distillery Ltd.
Nathan Flim (BSc '16)
Started in 2018, the Fort Distillery is a family-owned company that produces award winning spirits and treats our people like family. Our vision is to craft alcoholic beverages that introduce you to new, yet comfortable experiences. We distribute our products across Western Canada and the United States while still using plenty of local ingredients and supporting our community.
Contact Information
Unit 128, 8818 - 111 Street
Fort Saskatchewan, AB
T8L 3T4
Phone: 587-600-9122
The Bookseller
Darrell Prins (BA '87)
The Bookseller offers a select stock (approximately 40,000 volumes) of used, rare, and out-of-print books including 19th and 20th century first editions and collectible literature, as well as art, architecture, theology, church history, philosophy and history. We have major specializations in Christian Theology and ecclesiastical and literary catholica G. K. Chesterton, H. Belloc, C. S. Lewis and similar authors.
We are always buying collections large or small within those areas. Please feel free to contact us if you are selling, no matter where you are located, as we are willing to travel and make shipping arrangements.
Contact Information
9562 - 82 Avenue NW GB Building
Edmonton, AB
T6C 0Z8
Phone: 780-496-9193
Tickled Foral

Wendy Larson (BA '03)
Tickled Floral is an award-winning floral shop in Sherwood Park that provides fresh florals for weddings and events as well as every day occasions. We also love supporting other local businesses and have a wide range of gift and decor products on the website and in-store that are locally produced.
Contact Information
165-130 Broadway Boulevard
Sherwood Park, AB
T8H 2A3
Phone: 780-417-1627