Reach out, we'd love to connect
King's Alumni Relations exists to foster an ongoing connection between alumni and King's. Alumni Relations acts as an ambassador both of King's to alumni and of alumni to King's. We offer alumni benefits, giveaways for key life moments, organize alumni events, are active on social media. Visit our King's alumni Instagram account to keep in touch with other alumni and up-to-date on the life of the university.
Alumni Relations looks for opportunities to serve our alumni, and we want to hear from you to know what we can offer that would be most beneficial for you as an alumni. If you have any questions about Alumni Relations, contact us today.
Alumni Relations Staff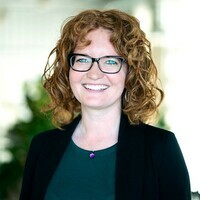 View Bio