Campus Renewal Program
University is a remarkable time in a students life. It provides enduring inspiration and friendships that last lifetimes. Late night study sessions, evening group projects, research in the library or the lab after class—all contribute to a sense of 'campus'—the backdrop for education, ingenuity, and possibility.
In 2020, King's embarked on a long-term campus revitalization project with the goal of developing spaces that empower flexible student experiences and amplify the self-starter nature of our student body. Each improvement to campus is made possible through gifts from supporters.
Campus Renewal Program Projects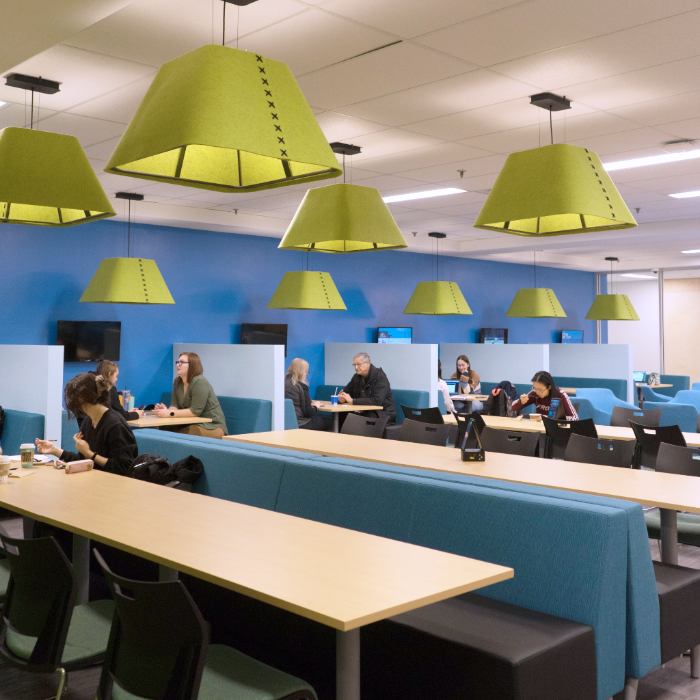 Cafeteria
Great conversations and memories are formed over food and King's completely reimagined cafeteria now features cozy booths with individual TVs, bar-style counters for snacks and meals on the go, comfortable soft-seating, and a large media lounge; all in a pleasant, relaxing atmosphere for students to retreat to.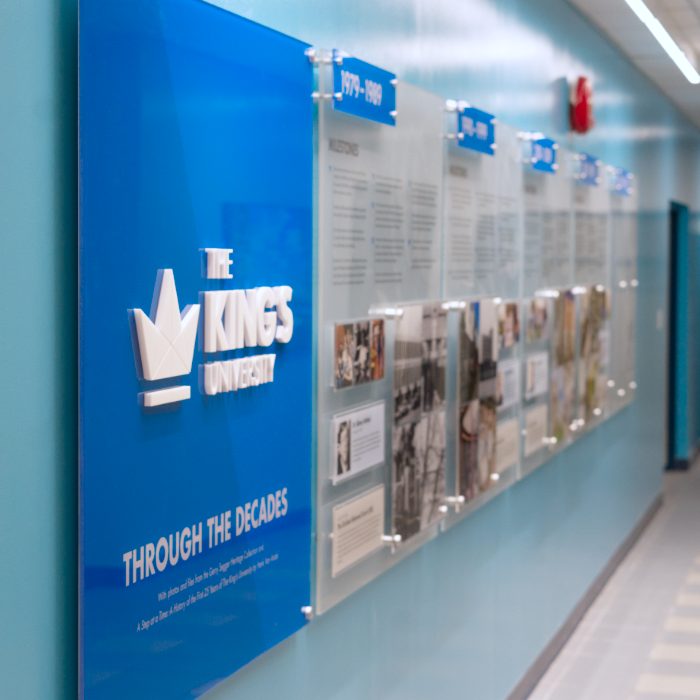 Legacy Wall
At over 40 years of operations, King's has an emerging legacy of accomplishments to celebrate and build on. Visit the legacy wall for a glimpse of King's through the decades.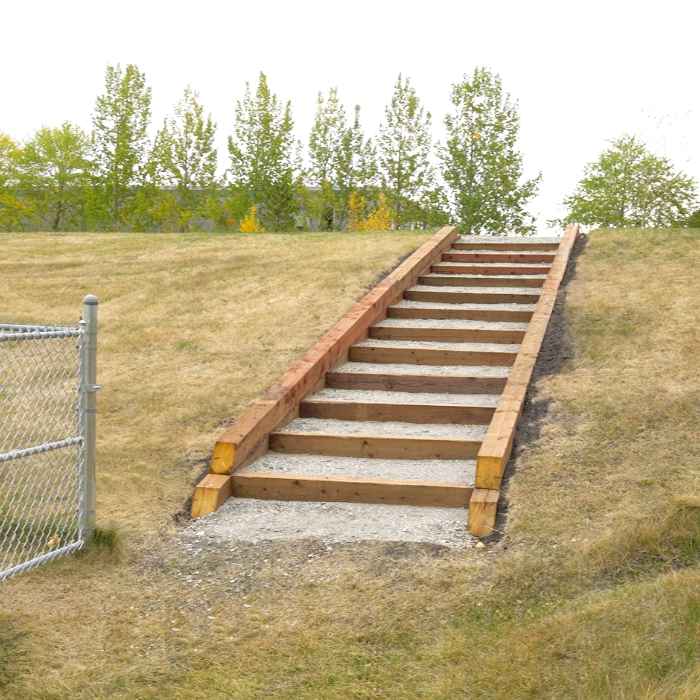 Walking Path
This 0.8km pathway winds past King's Community Garden, through the campus swale, soccer pitch, and newly naturalized area before weaving through two rows of American Dropmore Lindens. The path is perfect for light fitness and study breaks.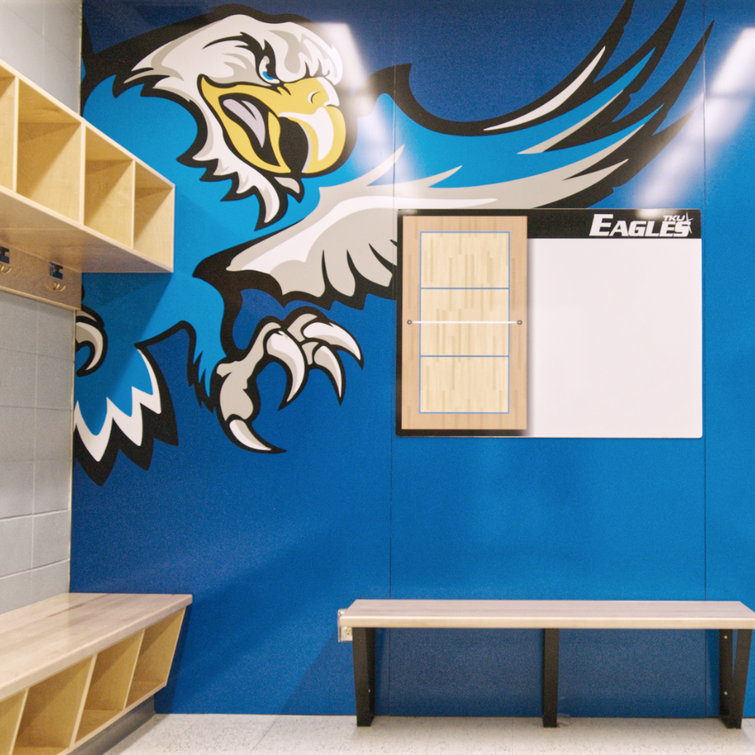 Team Rooms
It's important to have spaces to prep and debrief; to wind-up or wind-down. Team rooms are important for building team cohesion and provide a professional, branded space for athletes to get excited about representing their university.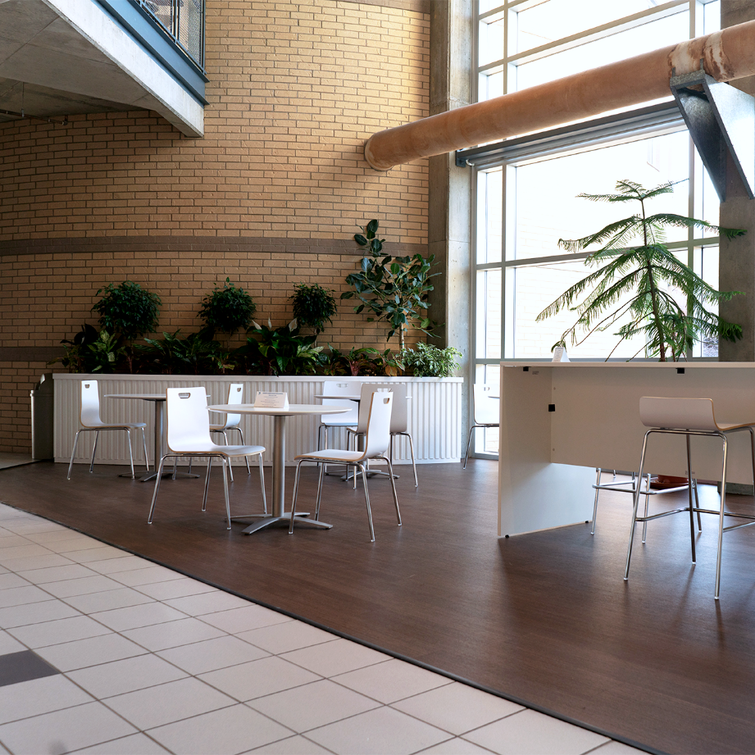 Alumni Lounge
Café style seating for essay writing or studying individual or in pairs. Powered team huddle counters for group project meet-ups, quick collaborations, or note review. A beautiful curved planter provides natural year-round greenery and air quality improvements.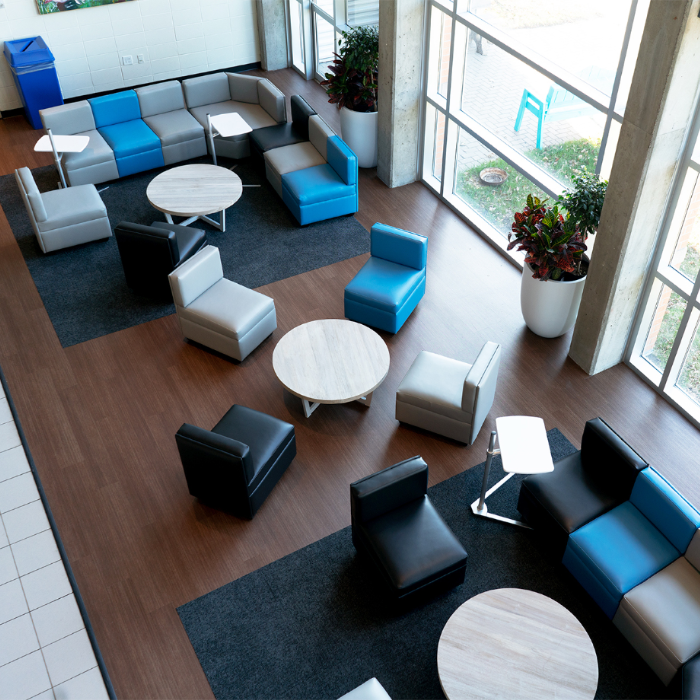 Student Commons
Comfy lounge seating and adjustable height tables provide space for long-haul study sessions. Large group tables offer space to sprawl, study with friends, or work on group projects.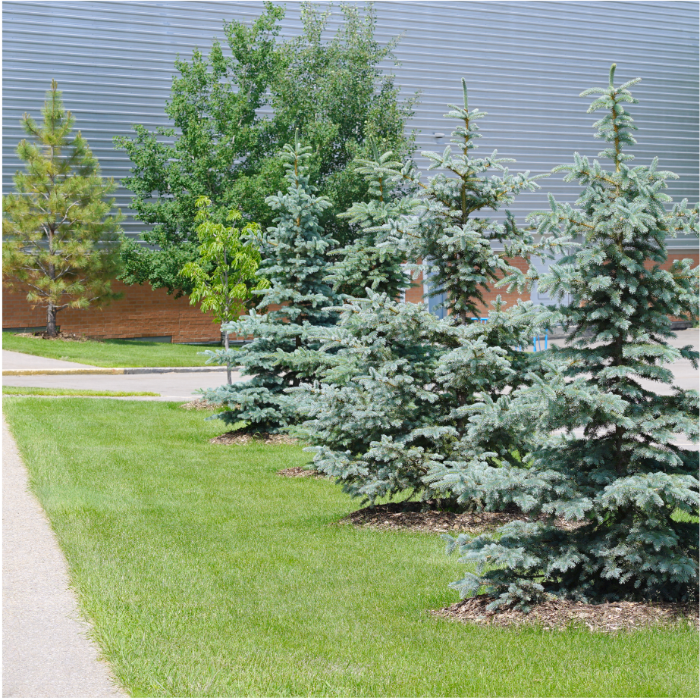 Trees for Tomorrow
The best time to plant a tree was yesterday! Nearly 1000 trees were planted on campus as part of King's Trees for Tomorrow project, an initiative that will brings environmental, wellness, and aesthetic benefits to campus while establishing the university as separate and distinct from its industrial surroundings.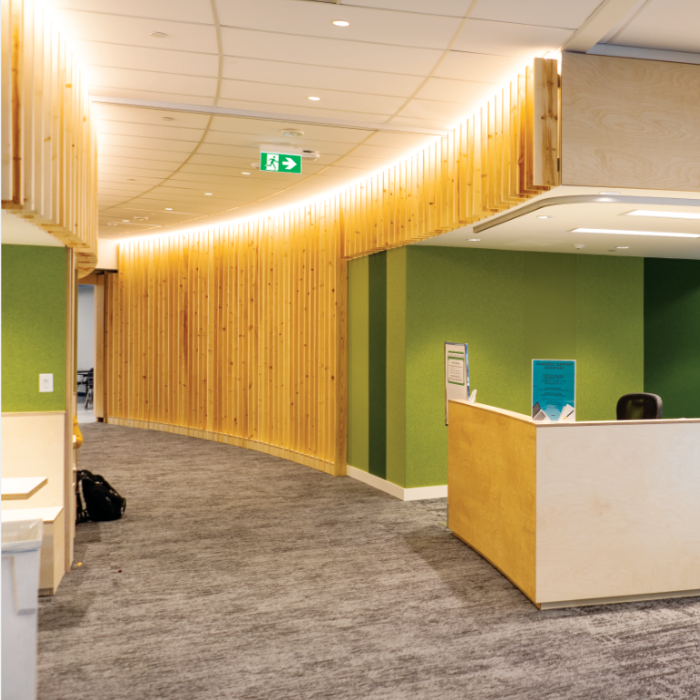 Centre for Teaching and Learning
Designed by Motiv Architects, this consolidated one-stop-shop for student support services incorporates earth tones, natural materials, and organic design elements to create a warm, pleasing ambiance.