Distinguished Alumni Award
Distinguished Alumni Award
This award is given to alumni who have a track record of excellent academic achievement and who have made outstanding lifetime accomplishments with significant impact that inspires others, links to King's mission and vision, and brings great honour to the university. The recipient will have achieved national and/or international regard or significant local impact as a result of their contributions to any field.
2022 – Colin Wiebe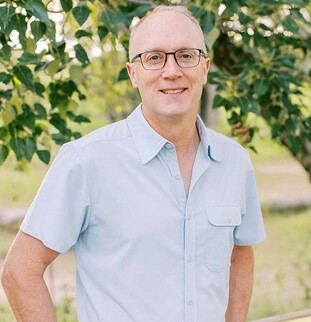 With a heart of generosity and servitude, Colin has taken many opportunities in his career to teach, educate, instruct, and volunteer in the periodontal field. After receiving his Doctorate of Dental surgery from the University of Alberta he spent a summer volunteering at the Patan Hospital in Kathmandu, Nepal. Since then has been to over 30 countries and volunteered as a dentist in Ecuador, Nepal, China, Nicaragua, and Ethiopia. Colin continues to pursue his career with fervor, continuously researching and participating in ongoing periodontics projects across the world.
2021 – Angela Santiago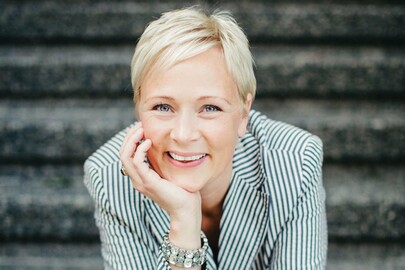 Angela Santiago, CEO and co-founder of The Little Potato Company, was the 2021 Distinguished Alumni award recipient.
Angela co-founded The Little Potato Company in 1996 with her father Jacob Vander Schaaf, a Dutch immigrant who longed for the tasty little potatoes of his youth. What began as a tiny operation on the outskirts of Edmonton selling at farmers' markets, is now an international, multi-million dollar company employing more than 400 people; many of whom are newcomers to Canada.
Angela leads with a positive example, gives back to her community, and is a sought-after public speaker. Read more about Angela and The Little Potato Company.
2020 – Jennifer Berkenbosch and James Vriend
Jennifer Berkenbosch and James Vriend (B.A. Social Science '06) received this award for their impactful and inspirational accomplishments, both internationally and locally. The best place to look for evidence of their 'distinctiveness' as alumni is on their vegetable farm, Sundog Organic Farm, which James and Jennifer started more than 10 years and ago and which has since developed into a significant contribution to Edmonton's local food economy. Their venture is about sustainability, not profit; quality rather than quantity; effectiveness rather than efficiency; and local economic and ecological units rather than industrialized agriculture.
With a passion to address the disparities in the world, James spent time serving as an instructor in a school in Honduras. As an artist, Jennifer has gone on to exhibit her art both regionally and internationally. Her work is held in public collections across North America. Together, their contributions to the local and global community, through art, education, and care for the land, embody The King's University's mission to bring renewal and reconciliation to every walk of life.
2019 – Robert Greidanus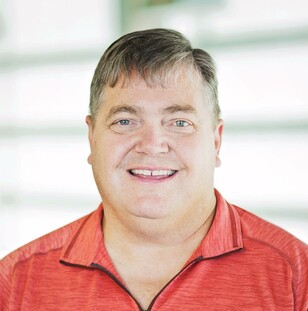 Robert Greidanus attended the King's College (as it was then called) from 1987-1989 achieving the Gold Medal award for top academic achievement for both years. Following these 2 years, he was admitted to medical school at the University of Alberta. Rob is married to Alisa who also attended King's. They have seven children, the youngest two having been adopted in Africa when Rob and Alisa were living there as medical missionaries. In 1992, during medical school, Rob did a 2 month elective in the Dominican Republic alongside Family Physicians. The experience instilled in him a passion for medical missions as well as pursuing a career in Family Medicine. For 20 years Rob has served the rural community of Peace River, Alberta, as well as the surrounding First Nation communities as a family physician/surgeon. He is also a Clinical Lecturer in the Department of Family Medicine in the Faculty of Medicine at the University of Alberta.
Robert has not only committed his life to serving the underserved and underprivileged in Canada, he has also served overseas; most notably, in Africa, where he lived with his family from  2005- 2012, serving as a medical missionary in Kenya and Namibia with Africa Inland Mission.
In Namibia, Rob worked in state hospitals where he spent most of his time providing care for women and babies, culturally overlooked and neglected.
Celebrate an Alumni today