Careers and Employment at King's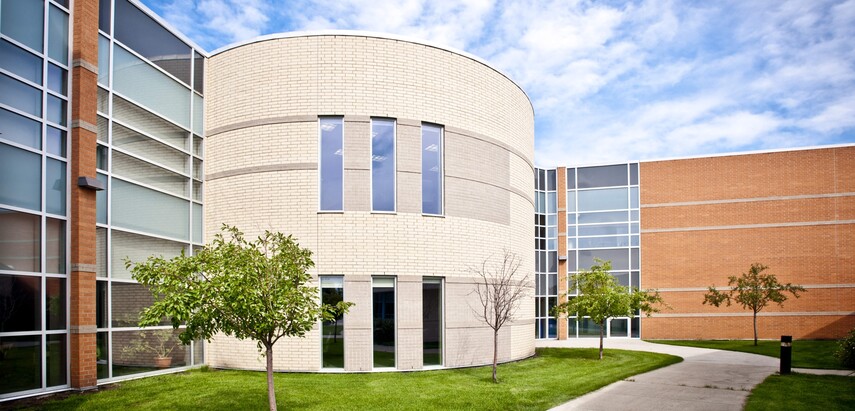 Help Build A Top Christian University
A condition of employment for all administrative positions and careers is assent to the university's Christian Statement of Faith and mission statement.
The interest of all candidates is appreciated; however, only those selected for an interview will be contacted. In accordance with Canadian immigration regulations, all advertisements are addressed first to Canadian citizens and permanent residents. The King's University respects, appreciates and encourages diversity. We welcome applications from all qualified individuals including members of visible minorities, Indigenous, First Nations, Metis, and Inuit peoples and persons with disabilities. King's does not keep unsolicited resumes.
Institutional Research Associate (Instructional Design)
Administrative Position: Full-Time
Temporary 2-year term contract
Reporting to the Associate Vice-President Institutional Research, the Institutional Research Associate – Instructional Design is responsible for micro credential development, institutional reporting, program reviews, transfer credit and editing the academic calendar. The IR Associate (ID) will work closely with the IR Associate (Accountability), the Associate VP IR, and with subject matter experts across the institution.
Responsibilities
Instructional Design
Further develop an institutional framework for the development, management, and delivery of non-traditional educational offerings
Identify sequencing strategies with subject matter experts to identify learning goals, content and assessments
Develop instructional objectives and ensure that content, learning activities and assessments match those objectives
Identify the type and level of learning and select appropriate instructional strategies to elicit and support learning
Identify and select media to support learning (for example, visual aids for face-to-face learners, video conferencing and online discussion forums for distance learners)
Develop learner assessments and evaluate course materials
Institutional Reporting
Support as needed King's government accountability reporting systems.
Work with Financial Services to coordinate reporting to provincial accountability systems.
Support the IR Associate (Accountability) in internal reporting cycles and the creation and maintenance of institutional dashboards and reports.
Support the data collection process for annual faculty evaluations, and applications for tenure and promotion.
Participate in conducting course evaluation visits and report distribution.
Respond to internal and external, ad hoc requests for data collection and analysis.
Transfer Credit Arrangements
Provide backup to the IR Associate (Accountability) in the management of King's participation in the Alberta Council on Admissions and Transfer.
Initiate, receive, and process Transfer Credit Proposals, coordinating internal review by faculty.
Provide information to the Academic Advising Coordinator on transfer credit agreements and the larger transfer credit system to facilitate transcript assessment.
Qualifications
A variety of educational preparation and experiences will be relevant to this position including but not limited to business development, educational and program design, online or distance education or administration, and adult and continuing education.
knowledge of legislation, regulations, and procedures relating to post-secondary education
a solid understanding of Alberta and more broadly Canadian post-secondary education
experience with information systems, including direct database interactions through query interfaces.
Understanding of learning and instructional principles, lesson planning and curriculum development
Educational technology including online course delivery, e-learning, and web-based instruction (especially Moodle)
organizational and prioritizing skills
communications and interpersonal skills
able to respond effectively to multiple stakeholders
analytical and decision-making skills
the ability to develop action plans for projects
A Bachelor's degree in a related discipline
Experience with reporting analysis
Apply Now
Admissions Officer- Student Recruiter
Administrative Position: Full-Time
Working with the admissions team, this position is responsible to generate leads and recruit prospective students who have demonstrated an interest in pursuing Christian post-secondary education. The Recruiter strives to help meet the university's short- and long‑term enrolment goals by informing, encouraging, and advising prospective students on the benefits of attending The King's University and by providing information about our programs.
Note: This position requires extensive travel.
Responsibilities
Travel to high schools and other recruitment events to provide advising services and meet with counselors, parents, and prospective TKU students and attend college fairs.
Design, create, and implement a comprehensive recruiting campaign to attract a preferred student population to the TKU.
Conduct dynamic presentations and effectively answer questions about admission and application requirements and processes.
Develop and curate marketing Ideas for recruiting and social media posts and interaction.
Generate leads by effectively selling TKU.
Provide general recruitment information for TKU, keeping up to date with The University admission requirements, policies and procedures.
Other
Maintain familiarity with university personnel, programs, and plans for future development.
Develop and deliver presentations for all types of on- and off-campus visits.
Assist in the preparation and distribution of promotional materials and newsletters.
Host visitors to the University when on campus.
Represent and network on behalf of the University at conventions and conferences delivered by professional associations in which the department has a membership.
Assist in developing and maintaining various initiatives run by the Admissions department.
Take responsibility for a special project as part of the Admissions department ongoing efforts.
Provide support to advising
Qualifications
Excellent sales and marketing skills
Excellent Communication skills
Strong organizational skills
At least two years of university education; BA or equivalent preferred
Familiarity with Christian university education
Good interpersonal skills for dealing with teenagers and young adults
Commitment to Christian post-secondary education, including an understanding of King's ethos and culture
Valid Class 5 driver's license
Apply Now
Summer Youth Camp Coordinator
Administrative Position: Part-Time
Part-time, term contract Feb 15 – July 31, 2023
The Summer Youth Camp Coordinator is responsible for the organization and coordination of summer camps for children ages 8-12 that will run from July 10-14 and July 17-21, 2023 at The King's University. The coordinator is responsible for arranging the logistics associated with running the camp and hiring, training, and supervising camp counsellors.
Responsibilities
Design the camp structure (schedule and activities) and develop the camp program.
Make all facility bookings and food arrangements for the camps.
In consultation with the university's marketing department, coordinate marking plans.
Hire and supervise camp counsellors. Lead counsellor training.
Develop registration forms and manage the participant registration process.
Coordinate communication with registrants.
Qualifications
Professing Christian able to sign King's Statement of Faith.
Previous camp leadership experience preferred.
Must have First Aid certification.
Abide by and respect the policies of The King's University.
Students are welcome to apply but require previous summer camp experience.
Must provide a criminal record check.
This is a short-term contract position with a total compensation of $5,000.
Apply Now