Accomplished Young Alumni Award
Accomplished Young Alumni Award
This award is given to alumni who are 35 years old or under who have outstanding professional achievements and/or made significant community contributions.
2022 – Courtney Streu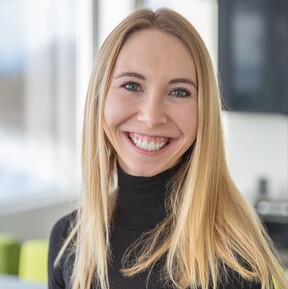 Courtney recently completed her Doctor of Medicine at the University of Alberta and accredits her time spent at King's for her desire to pursue medicine and help others. After dealing with her own health challenges and working with wonderful physicians, she knew she wanted to be a physician so she could advocate for patients and empower them to advocate for themselves. Courtney continues to inspire others with her positive outlook, energy, and desire to help others, even amidst trying times.
2021 – Nathan Flim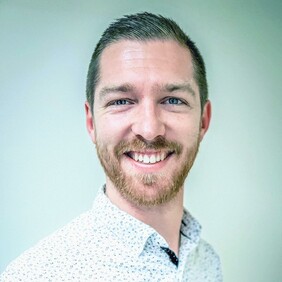 Nathan Flim, owner of The Fort Distillery, is this year's Accomplished Young Alumni award recipient which is given to alumni 35 years old or under who have outstanding professional achievements and make significant community contributions.

Nathan's passion for agriculture and chemistry led him to open a distillery alongside his wife Kayla in 2018. Their business produces delicious, small batch spirits, made using quality local ingredients. Each year, The Fort Distillery supports local farmers, hires community members, and showcases the talents of local artists. The Fort Distillery has quickly become an important community space where people come to connect and today, its products are being sold and distributed across Canada and the US.
2020 – Alana and Reuben Mahaffy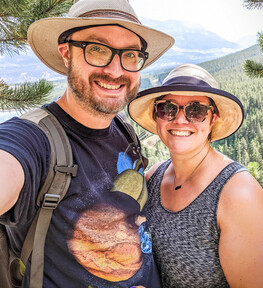 The 2020 Accomplished Young Alumni award recognizes the community contributions and professional achievements of Alana (B.Mus '08) and Reuben Mahaffy (B.Sc, B.Ed '11), master teachers in elementary music and secondary science, respectively. Alana and Reuben represent all of the amazing graduates of the King's Education program who are working incredibly hard to be positive, present, and creative in a very difficult year for all teachers and learners alike.
As examples of the dedication these two continually demonstrate to their students, on one occasion Reuben personally mailed out and delivered leaves of cabbage to his students so they would have the materials required to complete science experiments, and Alana delivered ice cream and good cheer to a student struggling in isolation.
2019 – Christa Aubrey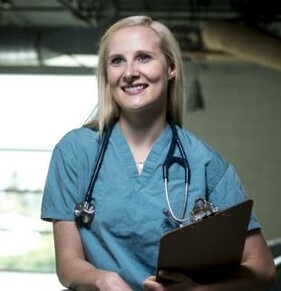 Christa Aubrey was actively involved in the life of the King's community as a student. She was a passionate volleyball player and was The King's University Valedictorian in 2008. When Christa was a student at King's, she already had a passion for medicine. During one of the summer terms she volunteered overseas in Africa. While still a student she was particularly passionate about women's health, especially in countries in the global south, or immigrant women in Canada. Hence, it is not a surprise that at the young age of 32 she is currently a clinical fellow in Gynecologic Oncology. Not only has she become a Medical Doctor, but in addition she has continued to conduct research, receiving a Master of Science Degree in Public Health. Because of her specialisation in Obstetrics and Gynecology she is now a Fellow of the Royal College of Surgeons of Canada. And all this has taken place while getting married and having two children.
Christa wrote the following about her experience at King's with Dr Hank Bestman: "at King's I learned how to have a BIG view of God. I caught the vision of The King's University, not only in the courses I took, but also in my work with the Micah centre, and other student life and athletics related activities. So much of what I do in my day to day life I owe to the basic principles King's has fostered in me."
Celebrate an Alumni today