Servant Leader Award
This award is given to alumni who have lived out the call of Micah 6:8 to act justly, love mercy, and walk faithfully with our God. The recipient will have demonstrated extraordinary service to others, advocacy for the disadvantaged, and a commitment to volunteering.
2022 – Sydney Pauls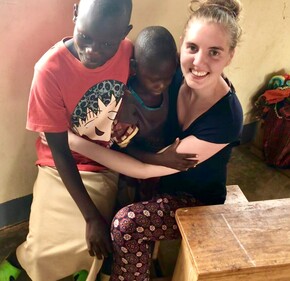 Sydney began Brilliance Global Mission, a non-profit which serves to provide education, meals, medical care, and employment to locals of Rakai Uganda, in 2012 when she was just 16 years old. Since then, her work has been devoted to building community within Uganda and striving to help provide primarily, orphaned and vulnerable children with food, education, and medical resources. She has done all of this while remaining focused on God and doing her best to emulate the servant leadership of Christ.
2021 – Trixie Ling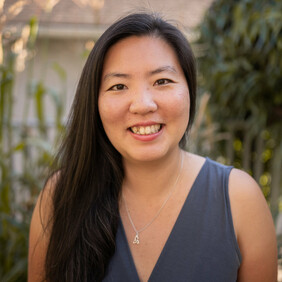 Trixie Ling, founder and executive director of Flavours of Hope, is this year's Servant Leader award recipient. The award honours alumni who have demonstrated extraordinary service to others, advocacy for the disadvantaged, and a commitment to volunteering.
Flavours of Hope is a social enterprise empowering refugee newcomer women to earn livable incomes and build social connections within their communities through cooking and sharing culinary traditions and stories. She was inspired to establish Flavours of Hope after her Vancouver church's weekly neighbourhood dinners began to see an influx of newcomers to Canada attending their meals.
Trixie is driven by compassion and a desire to see justice and equity delivered within her community.
2020 – Olejuru Anozie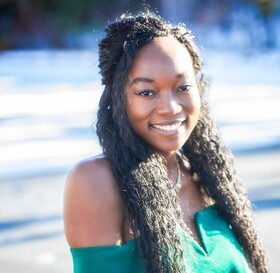 The Servant Leader Award celebrates Olejuru Anozie's (B.A. Psych '19) service and advocacy in her emerging academic and professional life. While studying at King's, Olejuru and her roommates started a non-profit organization to increase medical clinic accessibility for those who face systemic healthcare barriers in Guatemala. Immediately after graduating, she moved to New York to obtain her Master's degree in Narrative Medicine from Columbia University.
Through her graduate coursework and research, Olejuru is making space for people whose stories have been silenced. She currently works with Immigration, Refugee, and Citizenship Canada and participates in antiracism advocacy within her church and social communities. Olejuru aspires to be a doctor who reflects the love of Christ and an advocate for those who cannot advocate for themselves. "Without the intentional care and guidance from my spiritual mentors and professors at King's," she says, "I may never have had the opportunity to ask the difficult questions and to do the self-reflection that has led me to where I am today."
2019 – Jesse Edgington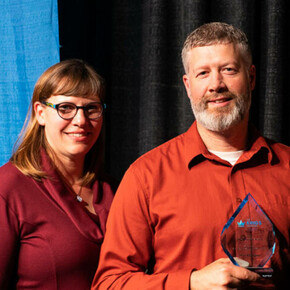 Jesse Edgington graduated from Kings with a BSc in Biology in 2000, and initially went on to  work in animal services at both UVic and UofA. In 2016 Jesse started a new career with the Northern Alberta Diaconal Conference - through which he mobilizes and supports Christian Reformed church deacons to pursue justice, mercy, and poverty alleviation in their communities throughout northern Alberta. He organizes the annual Day of Encouragement, which brings in regional and national leaders to teach local deacons about issues of justice, poverty, and community development. Through his role, Jesse is also a key support to King's students in their fundraising and preparation for King's annual Honduras Water Project.
Jesse has a passion for creation care, climate justice, and reconciliation with indigenous people. Along with fellow church members, he has created a children's nature space and planted many trees, created compost bins and garden boxes, and installed bee hotels and bird houses at his church. He has helped organize events that bring settlers and indigenous people together and volunteers at the Edmonton Native Healing Centre.
Celebrate an Alumni today