Giveaways
Celebrating a recent achievement or important milestone? Let us know about it! We want to know what's new and exciting in your life and celebrate alongside you. Reach out and we'll send a little gift to say, "congratulations from King's."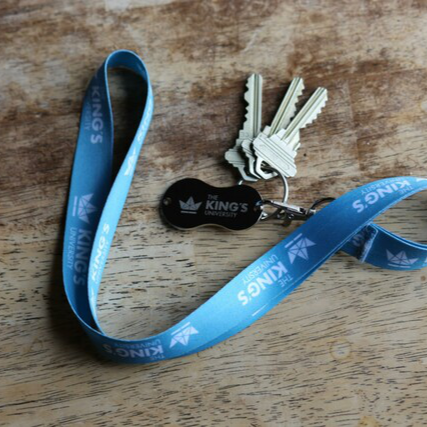 First Job Keychain
As a small token of congratulations on entering the workforce, we'd love to send you a King's key chain. Not only will it show your King's pride, but also comes in handy while grocery shopping. Just insert either end into coin-locked carts and never fumble for a loonie or quarter again!
---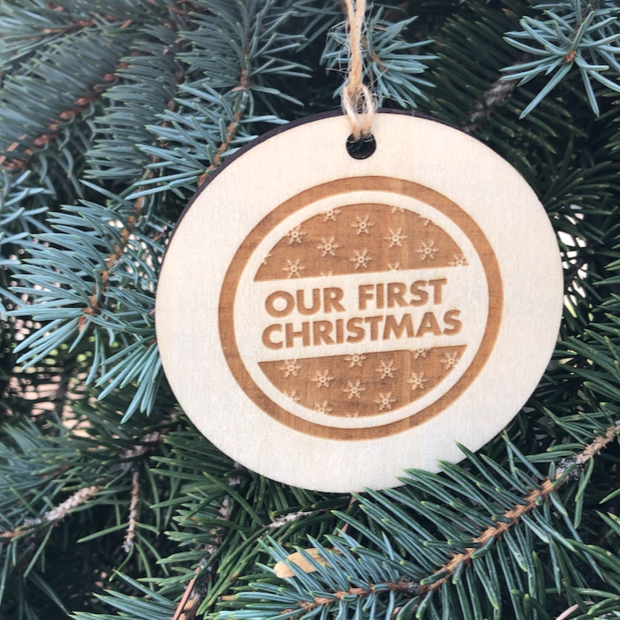 Newlywed Ornament
Make your first Christmas together all the more special with this engraved wooden tree ornament. As a small thanks to you, simply complete the form below to receive this celebratory decoration for you and your spouse — perfect for the holiday season.
---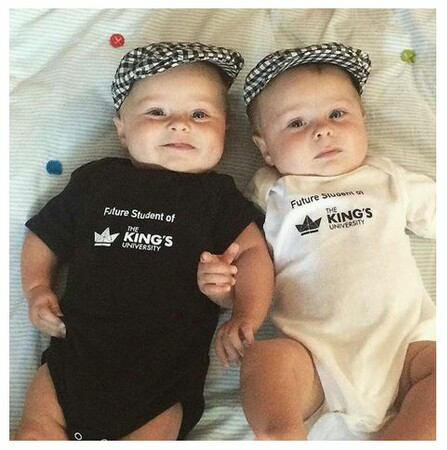 Infant Onesies
Whether you've adopted, found out you're expecting, or welcomed a new bundle of joy, let us send you a little gift. Complete the following form and we will send a King's Future Student onesie straight to your door.
---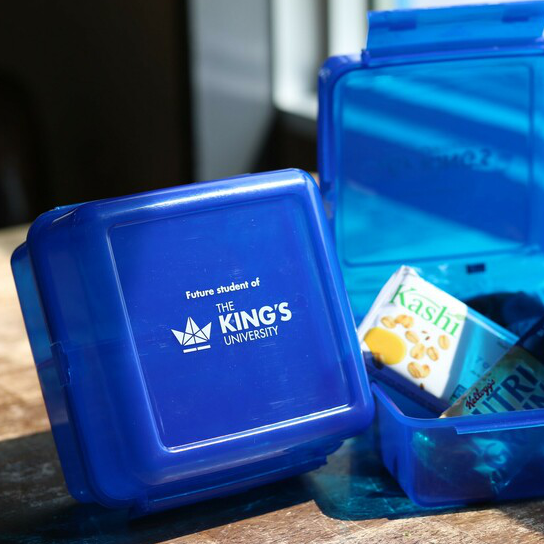 Kindergarten Lunchbox
We're so excited that your child has started this next exciting stage in life! We always encourage a life time of learning, but the first step is especially worth celebrating! Complete the form below and we'll send your new little student a snack box for school.