Giveaways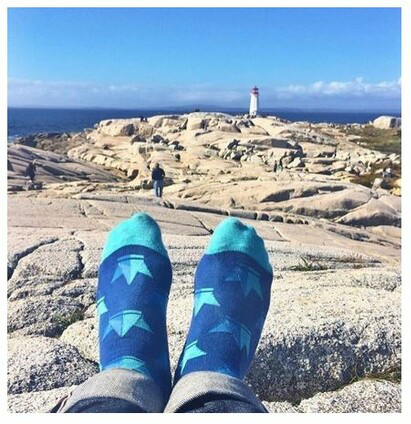 Alumni Socks
Show your school spirit with every step you take! We'll follow your footsteps as you post photos from your travels and daily life to show us where your #PerfectPair have been. For every place you share your socks from, we mark another place off our world scratch-map in the alumni office! Complete the following form so we can send your free pair as a thank you for being the heart and sole of The King's University.
---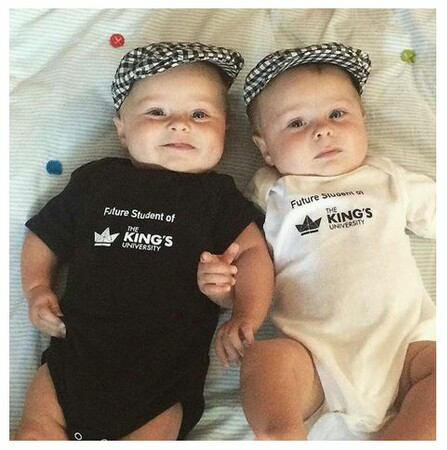 Infant Onesies
Whether you've adopted, found out you're expecting, or welcomed a new bundle of joy, let us send you a little gift. Complete the following form and Alumni Relations will send it straight to your door. Post a photo of your baby (or baby belly) with the #KingsBaby hashtag to enter to win additional prizes for your family.
---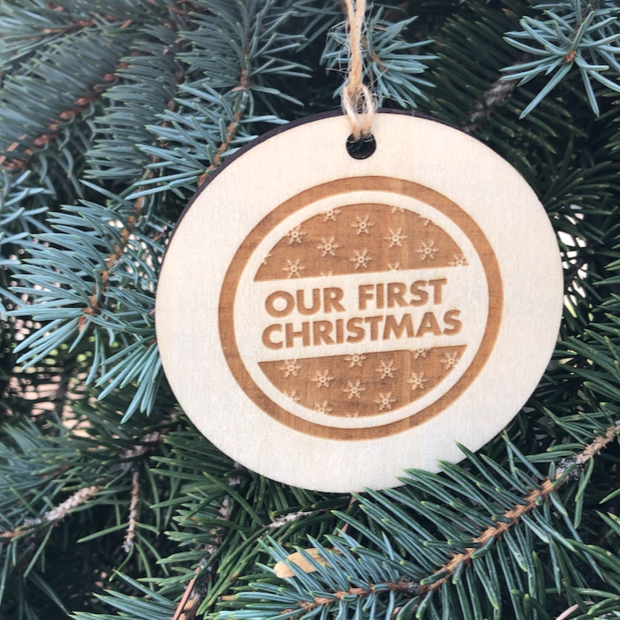 Newlywed Ornament
Make your first Christmas together all the more special with this engraved wooden tree ornament. As a small thanks to you, simply complete the form below to receive this celebratory decoration for you and your spouse — perfect for the holiday season.
---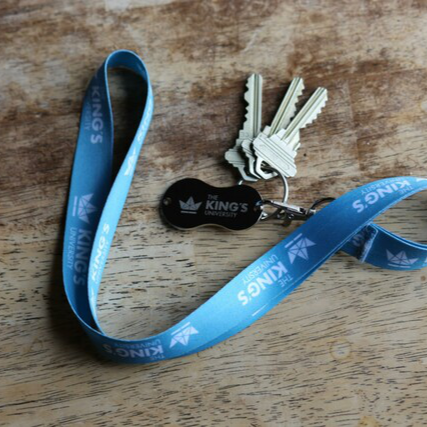 First Job Keychain
As a small token of congratulations on entering the workforce, we'd love to send you a King's branded key chain! Not only will it show your King's pride, but also comes in handy while grocery shopping. Just insert either end into coin-locked carts and never fumble for a loonie or quarter again!
---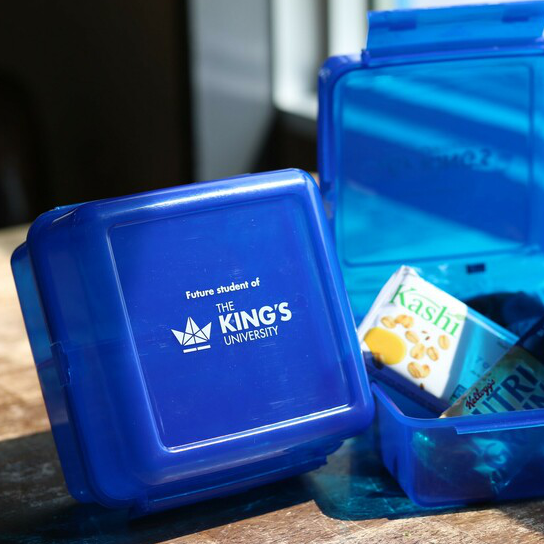 Kindergarten Lunchbox
We're so excited that your child has started this next exciting stage in life! We always encourage a life time of learning, but the first step is especially worth celebrating! Complete the form below and we'll send your new little student a snack box for school.