About the Library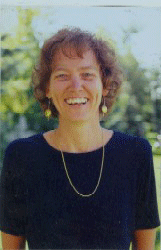 The Simona Maaskant Library is dedicated to the memory of a special person in The King's University community. Simona Maaskant, King's librarian between 1981 and 1998, provided extraordinary leadership in building the library into a beautiful and functional resource for students and staff. Simona passed away on April 26, 1998 from cancer. She is remembered by the community at King's for her cheerful personality, her faithful friendship, and her generous and gentle spirit.
The Simona Maaskant Library on The King's University campus features over 75,000 books, periodicals, CDs, DVDs, and other material available on-site, over 200,000 electronic resource materials, and over 10 million items are available through the NEOS Consortium.
What is NEOS?
NEOS is a consortium of government, health, college, and university libraries cooperating to share library resources, technology, collections, and people.
Students and staff of any NEOS member library may borrow from other NEOS libraries. Books, serials, and select videos belonging to NEOS libraries, including those of the University of Alberta, are listed in the NEOS Library Consortium Catalogue. Being a member of the NEOS consortium provides access to the second largest academic resource in Canada!
How do I request a book from another NEOS Library?
When you find a book you want from another NEOS library, you can request the book using the NEOS Library Consortium Catalogue request feature. Enter your 13-digit barcode and PIN in order to order it. If the book is available, it is sent to the NEOS library you choose as your pickup location. If you have any questions, please go to the King's Library service desk.
Can I borrow library items in person from another library?
When you visit a NEOS Library in person you will need to show your King's ID card to borrow materials. Afterward, you can return those borrowed materials to any NEOS member library (including King's).
I want more information!
Please visit the NEOS Library Consortium site.
The Library is also a member of the Canadian Research Knowledge Network (CRKN) and The Alberta Library (TAL).
Our library provides space for study, computers, and a printer/photocopier.
We also provide general and course-specific instruction in research and library use.
Our Instructional Librarian and other staff can help to you with your information needs.