Harvest Banquet on October 1, 2022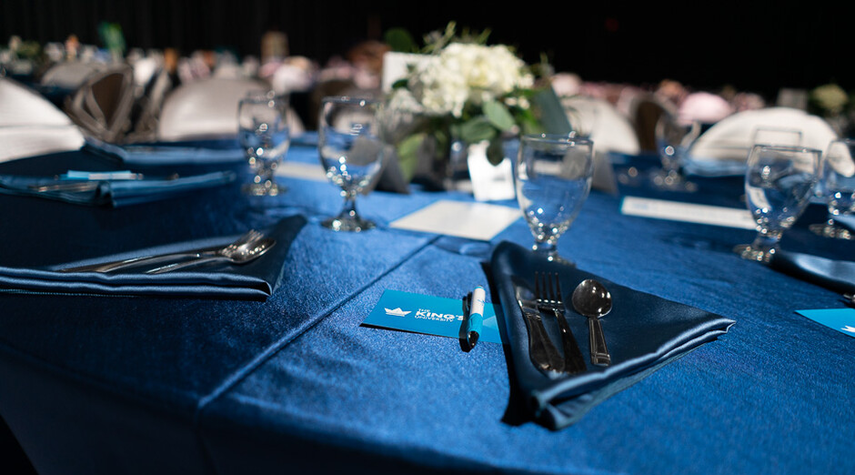 The King's University has been providing quality Christian education since 1979. Join us for the annual Harvest Banquet to celebrate the King's community and raise funds to support student scholarships!
We will be hosting the Harvest Banquet and Silent Auction on Saturday, October 1, 2022 at The King's University. Doors will open at 5:00 p.m. and dinner will be served at 6:00 p.m. The theme for this year is Bright Hope for Tomorrow. Come join us for an evening of live entertainment, our alumni achievement awards, and a few key items from our silent auction.
Silent Auction
The Silent Auction is a highlight of the Harvest Banquet every year. All proceeds from the banquet and silent auction will support Student Scholarships. If you wish to donate items towards the auctions, please email development@kingsu.ca.
Guest Speaker
Our guest speaker this year is Dr. Peter Mahaffy. Dr. Mahaffy is a professor of chemistry and co-director of King's Centre for Visualization in Science (KCVS), which provides digital learning resources used by well over a quarter million students, educators, and the public from over 100 countries each year. His work with the Organization for the Prohibition of Chemical Weapons (OPCW) received the 2013 Nobel Peace Prize. Dr. Mahaffy has been a part of the King's community for 39 years, and we look forward to gleaning wisdom from him at the Harvest Banquet this year.
Join us for the 2022 Harvest Banquet