Earn your Education degree as an after-degree at King's
Make a difference in the lives of students. Be the reason they learn to love learning by helping them succeed both inside and outside of the classroom.
The kind of a difference you are able to make in a student's life can be affected by the quality of your teacher preparation program. Our world needs educators who have developed authentic connections between their faith and teaching practices. That's why King's innovative curriculum blends theory, reflective practices, lectures from highly qualified professors and an extended 17-week teaching practicum to ensure graduates leave with highly practical and current teaching approaches.
Students of King's Elementary and Secondary Education programs acquire the knowledge, skills and attributes required of teachers educating in the complex modern school environment. Graduates qualify for teacher certification in Alberta, across Canada, and abroad.
Education Program Highlights
Learn to teach in elementary or secondary classrooms and in a variety of school settings
Become an educator who cares deeply about students and their growth
Join King's education graduates who are recognized as some of the best-prepared teachers in Alberta
Discover a program that inspires you to teach from the heart and out of who you are as a person
Learn from classroom master teachers and a 12-week final practicum that provides you with real school experience
Develop connections between your faith and teaching practices as you prepare for employment in private, Catholic, public and alternative schools
Explore the kind of teacher you want to be as you learn from professors who teach out of experience and a practical understanding of what makes classrooms work
Study in a close, tight-knit cohort where classmates become friends and future colleagues
Practicum
Field experience is an important part of King's education program. It's where an aspiring teacher begins to understand what it means to make a difference in the life of a student. At King's, Education students spend a total of 18 weeks in the classroom across two separate practicums! Each student meets personally with the Education Field Services Manager who assists students in finding the right practicum and school setting for them.
All practicums take place under the supervision of certified classroom mentor teachers and King's faculty supervisors.
Students also have options to work one-on-one with struggling students, attend literacy events or participate in classroom observation sessions depending on whether they are enrolled in the Elementary or Secondary program.
Education Program Options
Available as a major (B.Ed. After-Degree)
Available as a minor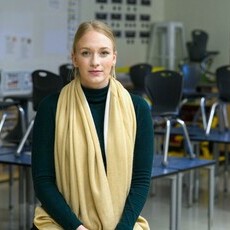 "Working in a setting where children are struggling with anything from challenging home lives to mental illness can take a serious toll on someone. Sometimes I go home with the thought 'I hope they're ok tonight' front and centre in my mind. My time at King's uniquely prepared me for...
Kyla Dykema, Elementary Teacher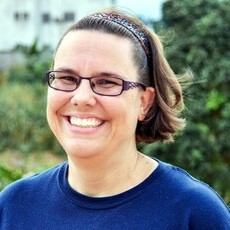 "When my past made me highly sensitive to even kindly given critique, my professors took the time to meet with me and a counsellor to help me understand and learn from feedback. When my major practicum placement was in a challenging situation, they gave me support and options to complete...
Joy Pruden, Teacher