Back to Blog
Undergraduate Research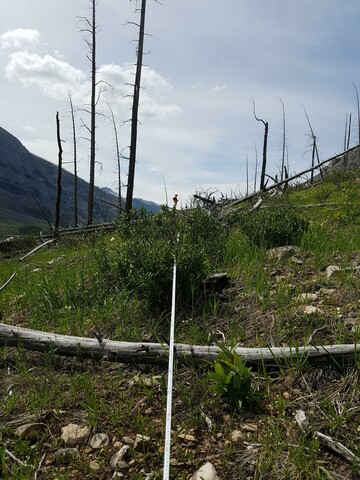 "Research experience can assist a student in finding a great job and open doors for grad school," explains Nancy Burford, Certified Career Development Professional and Work Integrated Learning Coordinator at King's. In this post, Nancy outlines the valuable experience students gain from research positions.
Benefits from university and industry research positions.
University or industry research student positions can develop skills sets that enhance a students resume and contribute greatly to future opportunities.
Examples of skills learned could include:
Developed analytical skills and research methodology
Accurate documentation of data with high degree of accuracy
Increased knowledge of chosen field of research
Software programs used for data collection and processing data
Field tools used to perform area of research
Another benefit from working in a research position is the network that can develop with industry members and research supervisors.  
Two research methods commonly used in university and industry research positions:
Quantitative research: includes experiments, observations recorded as numbers, and surveys with closed-ended questions
Qualitative research: involves words and meanings, observations recorded from what you have seen, heard, or encountered in detailed field notes, focus groups, interviews, discussions.
UNIVERSITY RESEARCH – work with a university professor or masters student on a project.
Once research methodology is understood within the classroom, students may have an interest to assist a professor on a larger project throughout the school year or summer months.
Summer university research positions examples:  
Summer research positions at King's have included topics within community engaged research, scientific research, international development, human geography research, endangered species, marketing research and more. 
How do I find a university research position?
It is important to inquire about potential research opportunities with your professors early in the fall or winter semester. Prospective student hires require an application and interview, then are selected for suitability.  Most research opportunities at universities are paid positions, however some are voluntary.
INDUSTRY RESEARCH – jobs within industry that need student assistance in the area of research.
Many industry jobs will require students to perform research within them. Within many of these positions students are required to gather data, analyze, process and then submit results for specific studies and product quality control.
Summer industry research positions examples:
Agriculture crop research position is one example of a summer industry position available for students. Other examples of employers who look for summer researchers are: Parks Canada, Canadian Wildlife Service, City of Edmonton and the Mustard Seed.  
How do I find an industry research position?
Industry research positions are competitive, require an application and interview and are paid positions.  Jobs are posted typically from Jan – April.  Apply for industry positions that are research focused found on general job search sites. Use key words to look for research in specific areas of interest.
For further assistance, see the CCC page at: https://www.kingsu.ca/services/centre-career-calling/opportunities  
You may also use sites such as Outcome Campus Connect to assist you in your job searches:  https://outcomecampusconnect.ca/Home/Main