Back to Blog
Resilience and Job Searching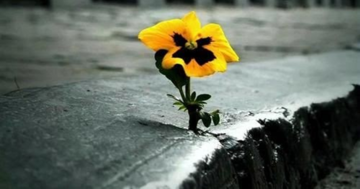 Nancy Burford, King's ENVS Internship Program Coordinator, outlines her strategy for securing a summer job or full-time work. "Although it may take multiple applications to find that perfect job, don't give up!" Determination, optimism, and resilience are needed for the job search and application process.
To start with you must have all your application material ready to go, by creating a basic resume and cover letter. Both documents should be then tailored for each individual job (connecting your talents to the job posting). Showcase your basic skillsets, education and volunteer experience, and other significant information that relates to the job posting. Ensure you edit well before sending out your material.
Now you are ready to begin your job search. First thing you should do is sign up to a job search website such as Indeed.ca and municipal sites, such as City of Edmonton (they typically hire summer students). Doing this will ensure that you will receive daily job posts to your email, which will make your job search quicker and more manageable.
Do google job searches as well, by using key position/industry words (communications, education, research, labs etc) to find companies you might like to work with. Go to their websites and look for the career link for available positions.
Utilize your network. Consider contacting individuals that might have knowledge within industry that interests you: your friends, family, teachers, previous supervisors etc.  One way to increase your network, could be to attend or volunteer at industry events.
Finally, keep a record of jobs you have applied to, and intend to apply to, closing dates and responses. Have a plan of action each week, mark your successes, and keep applying. Resilience is essential during this phase of applying for jobs. Utilize online sites for resources. A good one is: https://alis.alberta.ca/  and reach out for help and support when needed.
All the best in your job search!
                                                                                          
Nancy holds the designation of CCDP, (Certificate Career Development Professional)