Back to Blog
Advice from an Intern: Three Things I Learned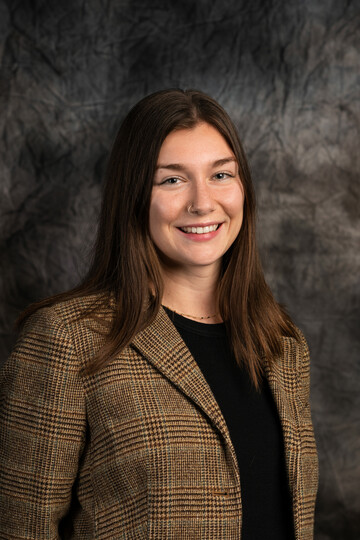 Business student, Madison St Louis, shares three things she learned during her winter semester internship with the Centre for Career and Calling right here at King's. "Even the dullest of jobs can bring learning opportunities," she writes.
Think of your internship as a learning experience rather than THE work experience that defines the rest of your career.
The wide-ranging skills that you can develop during your internship, even when doing routine duties, will make you a well-rounded employee. The first task I had with the CCC was digitizing over a decade of previous internship files. At first, I was enthusiastic about the challenge, thinking I would appreciate the order I would bring but I quickly wondered, did I make the wrong choice accepting this internship position? I realized that boredom is a relatively common experience for interns. We go in with all kinds of expectations of the exciting interesting things we will do, only to find they are not met. However, even the dullest of jobs can bring learning opportunities. Although the skills you develop may be unrelated to your future career path in any direct way, you will still benefit. Perhaps admin work is not something I want to do for the rest of my life but hey, at least I learnt that!
There is always hope in the job and internship market.
The second part of my internship was doing research on churches, nonprofits, and businesses in Edmonton and the surrounding area. I researched and contacted around 200 churches, about 50 non-profits and 70 neighbouring businesses to King's. That's a lot and I didn't even cover everyone! The database is not complete and never will be because it's an ongoing project. My eyes were opened to the many many organizations out there with potential opportunities available to us. I have a greater appreciation of what's possible if you are prepared to do the research and do some "door-knocking."
Be an active and engaged member of your team.
Meetings are part of every organization and the CCC was no different. We met weekly, discussing whatever important topics were on the agenda. In addition, Tetyana, my direct supervisor, and I met separately to discuss internship-specific matters. On the face of it, the meeting with my internship supervisor was more directly relevant to my role. I didn't feel I had much to say in the wider CCC meetings. However, I learnt that being a constructive member of the team means listening and contributing where I can. I was able to give a short update on how my project was going, as well as share anything notable that happened while I was doing the work. When Witty and Tetyana were discussing something, I realized that my presence and contribution mattered, as they called on me for a student perspective. Participating in the team meetings and taking an interest in agenda items that did not directly apply to my work, taught me how to be an engaged team member and so get more out of my internship.
In conclusion, internships provide an enriching learning experience that will help you grow, develop professional skills and advance your career.
I wish you all the best!