Back to Blog
Resume building: What are Soft-Skills?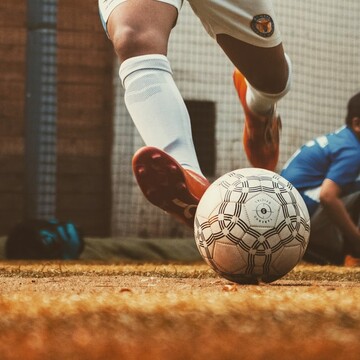 Nancy Burford, Certified Career Development Professional and Work Integrated Learning Coordinator at King's, suggests that identifying your soft skill set is very important when building your resume. "Including concise, well thought out soft skills on your resume will greatly assist the potential employer in knowing that you can do the job."
What are soft skills, and how do they differ from hard skills?
Soft skills benefit your performance in the workplace. They can be attributes, strengths, attitudes, or even personality type. Hard skills use specific knowledge and technical abilities to perform a particular job. A good combination of soft and hard skill sets are necessary for optimum job performance. 
How to identify your soft skills.
Go through basic examples of soft skills, and then expand where appropriate. Some of these examples are: communicating effectively; strong work ethic and integrity; critical thinking/problem solving; experience working collaboratively; creativity with design of promotional material; adaptability and dependability; willingness to learn; positive attitude in the workplace. You can google lists of soft skills to help you out.
Where to put soft skills on a resume?
Create a list of your skills under a category such as 'Key Skills and Abilities' at the beginning of your resume (after your contact information).
Include soft and hard skills together in this category.
Written concisely, you can also pair a few soft skills together rather than create a list of singular words.
Your work/education/volunteerism categories, should further describe your skillset and then also be expanded on in your cover letter.
Let's put this into practice with an example of a student athlete seeking work within an environmental/outdoor setting.
Example of soft skills of an athlete.
Using an individual's experience on a sports team, one might consider the following skills that have been developed through their participation:
Team player: Many job postings state they are looking for people who have experience working well with others, and in a collaborative work environment, (Example, "Learn To Camp" positions with Parks Canada).
Leadership skills: If you are a captain or co-captain on a team, you will have demonstrated the ability to lead and motivate others. Many positions oversee the welfare of others. (Example, Junior Forest Rangers summer youth programs with Alberta Government).
Organization: An athlete may organize player schedules, supplies, and assist the coach. Additionally, they must have good time management skills as they have to balance school work, competitions and practices. Being organized is a sought after skill within most industries and jobs along with self-regulation and independence. (Example: Summer Recycling Educators with the City of Edmonton). 
Athletic: Being athletic is very helpful for jobs that requires physical endurance, particularly field jobs. Many prospective employers who are hiring for field positions, will also look for these abilities. (Example, "Canadian Wildlife Services, duck banding).
Determination: Being on a collegiate sports team indicates that you are not only athletic, but determined and disciplined. (Example, jobs such as Vegetation Management positions).
You can apply the principles of the above example no matter your major, experience or type of job.
Final Key Tip:
When making applications, use the job posting as a guide to identify the soft skills that relate to you and to the position.
Feel free to reach out for support when needed and all the best in your resume building!