Benefits
As your alma mater, we provide you with a few perks! We offer on-campus benefits and benefits through our corporate partners, TD Insurance, and the Christian Credit Union.
On-campus benefits
Workout Centre access
Alumni are eligible to receive an annual pass to the King's Workout Centre for $50/year. The Workout Centre has treadmills, stationary bikes, weights, and other workout equipment. Contact the Registration and Student Finance Office to receive your pass.

Game day price for alumni
Once an Eagle, always an Eagle. Support your team and pay only $2 for admission to all King's basketball, volleyball, badminton, and soccer home games. For the latest information on their schedule, standings and roster, visit Eagles Athletics online. Go Eagles!

The King's Bookstore
Revisit our campus bookstore in person or online to pick up your favourite book titles, especially those authored by our faculty. You can also stock up on King's gear and apparel to show off your school spirit. The Bookstore also offers a selection of distinguished degree frames to show off that parchment you worked so hard to earn!

Alumni library access
Visit the Simona Maaskant Library to sign up for an external NEOS card to borrow books from NEOS member libraries. While on campus, come in and enjoy a quiet place to read, browse our archives or use one of the computers. You can use the library electronic resources in the library. Our knowledgeable librarians are happy to assist alumni. 
Registry Services
We offer our alumni unlimited transcripts free of charge. The Registration and Student Finance Office can also provide you with a syllabus or course outline for classes you may have taken as a student, replacement degree parchments, and copies of your T2202A tax receipts. Please note that tax receipts issued from 2007 to date are now available for download online through the Registry's Web-based Services. Your student ID and password are required but feel free to contact registry@kingsu.ca if this is your first time signing on. 
Room rental rates
Our Conference Services team offers alumni preferred rates on conference and room rentals, subject to availability. Whether you need accommodations or classroom rentals, come back to the place you know and take advantage of the 15% discount. King's is a popular destination for many training seminars, conferences, and theatre performances, so book your next visit soon.


General benefits
The King's Royalty Program - Christian Credit Union
King's has partnered with the Christian Credit Union to provide alumni with banking benefits. Benefits for alumni include three months of free banking, six months free Safety Deposit Box, first cheque order free, and the opportunity to have a portion of your mortgage donated to King's.
For more information call 1-877-426-0506, email memberservice@christiancu.ca or visit www.christiancu.ca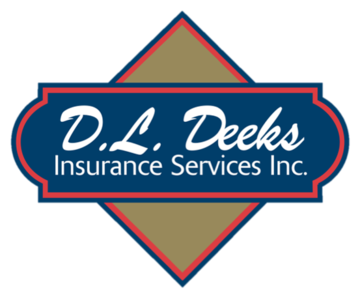 Better Together with D.L. Deeks Insurance
As a graduate of King's, you have access to Deeks Group Auto and Property Insurance program which provides savings through lower preferred insurance rates. Plus, by choosing Deeks Insurance, you also give back. Our program contributes to The King's University every year, so while you benefit from savings, you will also be supporting your alma mater.